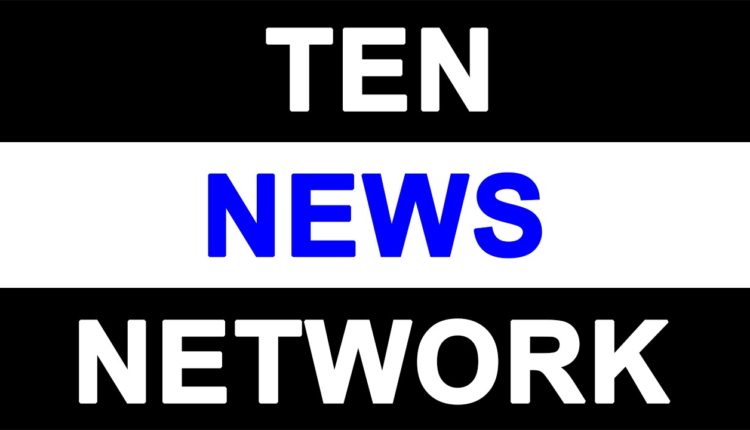 Hindu youth saved the life of Muslim youth by giving CPR Method
Mumbai: We consider doctors as gods because they bring patients back from the brink of death without looking at caste & religion. But an incident at Kharghar Navi Mumbai has broken this concept, person who are not from medical background saved the life of another person by using CPR Method. Cardiopulmonary resuscitation (CPR) is a lifesaving technique that's useful in many emergencies, such as a heart attack or near drowning, in which someone's breathing or heartbeat has stopped.

Sachin Salunkhe lives in Kharghar- Swapnapurti complex and works in the billing department at Terna Specialty Hospital and Research Center. While doing a morning walk here one person suddenly fell down, no one noticed him as there were not many people around, but Sachin Salunkhe, who was living on the ground floor, rushed to his aid and saved his life by giving CPR. After giving CPR, he regained consciousness. Sachin informed his family members and he was admitted to Sion Hospital for further investigation. And that person's name was "Zafar Rasool Khan". Now Zafar is back home and taking medication as per the doctor's advice and he is fit. Jaffer is young and the only earner in the family. Speaking on the occasion, Sachin Salunkhe said, "We are given regular CPR training at Terna Specialty Hospital and Research Center and it has helped me to save the life of Zafar Khan. CPR is a very important way to save the life of a sick or injured person. It can save a person's life in emergencies like heart attack and shortness of breath. You need to train for CPR before giving it. If I didn't get CPR training regularly today, I probably wouldn't be able to help him.
Heart disease patients are on the rise due to diabetes, hypertension, craze for fast food culture, mental stress etc. Many heart patients are not aware that they have a heart attack. This can sometimes lead to a sudden heart attack on the road, dizziness while traveling or sudden cardiac arrest. What exactly should be done to the citizens around? It is not known and so the patient dies before being taken to the hospital. This CPR training is very useful in such cases, said Santosh Sail, Senior DGM, Business & operation.
Terna Specialty Hospital and Research Center. Terna Specialty Hospital provides free CPR training to hundreds of citizens every year.