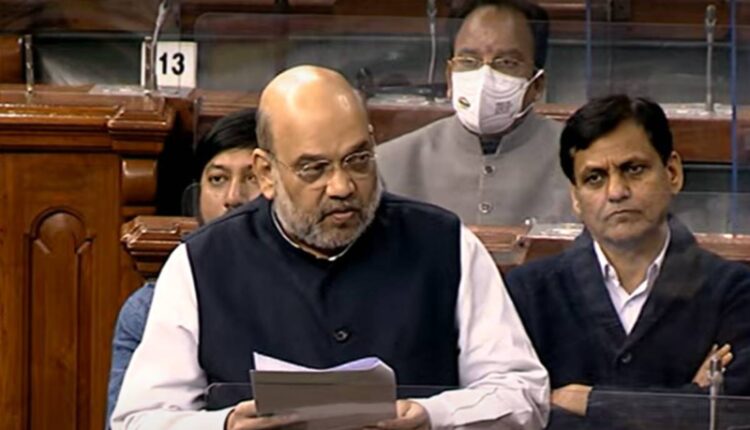 Home Minister Amit Shah To Introduce NCT service bill in Lok Sabha
Ten News Network

New Delhi (31 July 2023): Home Minister Amit Shah is set to introduce on Monday the Government of National Capital Territory of Delhi (Amendment) Bill that seeks to replace the May 19 ordinance that wrested the control of bureaucracy from the Delhi government by neutering the Supreme Court verdict, which had vested superintendence of "services" in the elected regime.
Sources said copies of the bill were circulated among MPs on Saturday. Though passage of the bill looks a formality in LS, the move will heighten the tensions between the government and the opposition that has been rallied by AAP, & can lead to skirmishes.
The opposition is likely to insist that the bill be kept aside until the vote on the no-trust motion, whereas the government's stance has been that passage of important bills should not be deferred.
"With a view to give effect to the intent and purpose behind the provisions of Article 239AA of the Constitution, a permanent authority, headed by the chief minister of Delhi along with the chief secretary, Government of NCT of Delhi, and the principal secretary, home, Government of NCT of Delhi, is being constituted to make recommendations to the lieutenant governor regarding matters concerning transfer postings, vigilance and other
matters," the statement of objects and reasons of the bill said.
While the BJP-led NDA enjoys a comfortable majority in Lok Sabha, it has to rely on regional parties for passage of bills in Rajya Sabha. Andhra Pradesh CM Jaganmohan Reddy's YSRCP has already announced its support to the government in both Houses.
With nine members in Rajya Sabha, YSCRP's support will help BJP steer clear of any resistance.