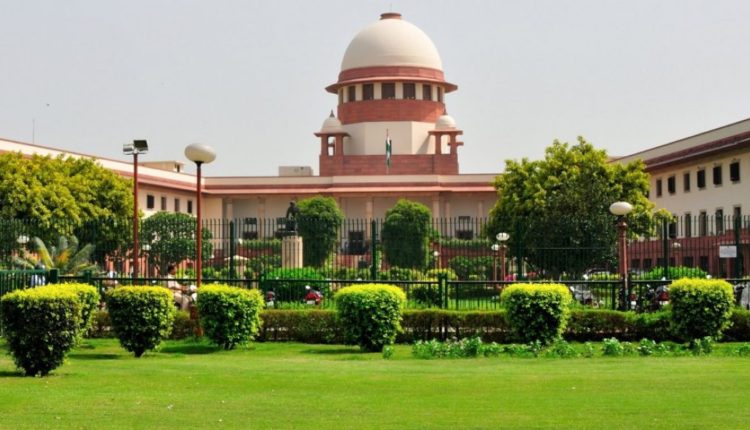 Is there a solution to million of Court cases? Is Judiciary the holy cow ?
Ten News Network

By Dr Ajay Kumar Pandey
Advocate, Supreme Court And Legal Activist
New Delhi (31/07/2023): Shri Sanjeev Sanyal, Member, Economic Advisory Council Prime Minister of India, Yogendra Narayan, Ex Secretary, Defence, GOI and R K Mathur, Ex Lt Governor, Ladhakh and a few other bureaucrats were right to raise the issue of delayed Justice and million of cases stuck in corridors of Indian Courts, at recently concluded seminar at CSOI, New Delhi.
But unfortunately the issue was not discussed threadbare. My question to all especially bureaucrats and government remained unanswered.
Where the solution lies, Is it in courts, or is it in Infra? Is it in Judiciary or is it to do with we advocates ?
My big answer is no, if I say it's solely and squarely, bureaucrats and government, will you buy this argument?
There is limit to Infra, there is limit to number of judges the focus should not be building huge Infra but on avoiding litigation and clogging the system.
First, bureaucrats must act and do justice, which is not happening in the country ultimately leading to litigation and clogging the system and successfuly blaming the judicial system for it.
At every stage of the bureaucracy, the system has given judicial powers to decide the matter be it SDM, DM or ACP/Dy.SP and DCP/SP.
Why one has to come to court under 156 (3) if FIRs are lodged at thana or max at SP level as per the direction of the Supreme Court of India in famous Lalita Kumari case ?
In POSH Act, the quasi judicial power lies with every individual entity but no we will not constitute Internal Complaint Committee and act or do the trial?
Second, the parliamentarians must debate and discuss each act throughly leaving no gap in legislation to avoid litigation. But, who is bothered 32 acts are going to be passed in the ongoing session of Parliament but are they begin debated ?
Last but not least, government accounts for 90 percent litigation in this country, in most of the cases, government is the party, either as a petioner or as a respondent.
So isn't it the classy case of looking away from problem comfortably once again? Let's stop passing the buck and start acting Mr. IAS.