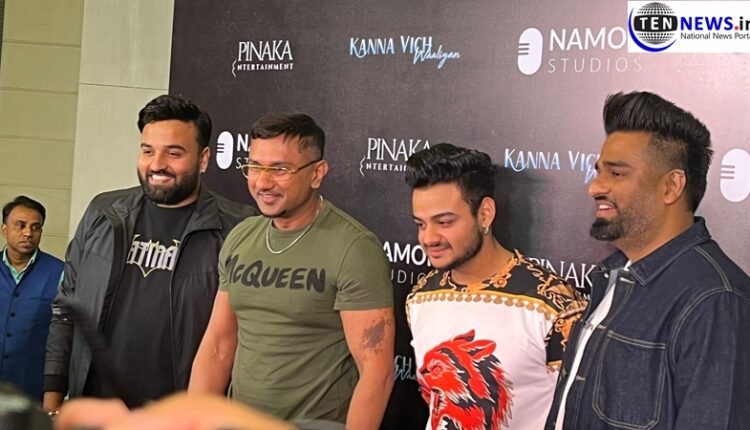 Honey Singh and Hommie Dilliwala join hands for 'Kanna Vich Waaliyan'
Ten News Network
Delhi (India), February 28, 2023: Renowned music artists Yo Yo Honey Singh and Hommie Dilliwala have collaborated to on their latest song, "Kanna Vich Waaliyan," which was released on February 28, 2023, at Le Meridien, New Delhi.

Honey Singh, who has been away from the music scene for the past seven years due to health issues and mental instability, returned to the stage with his latest track. During an interview, he expressed his commitment to keep on trying, regardless of the number of likes or views, and to perform in his own unique style.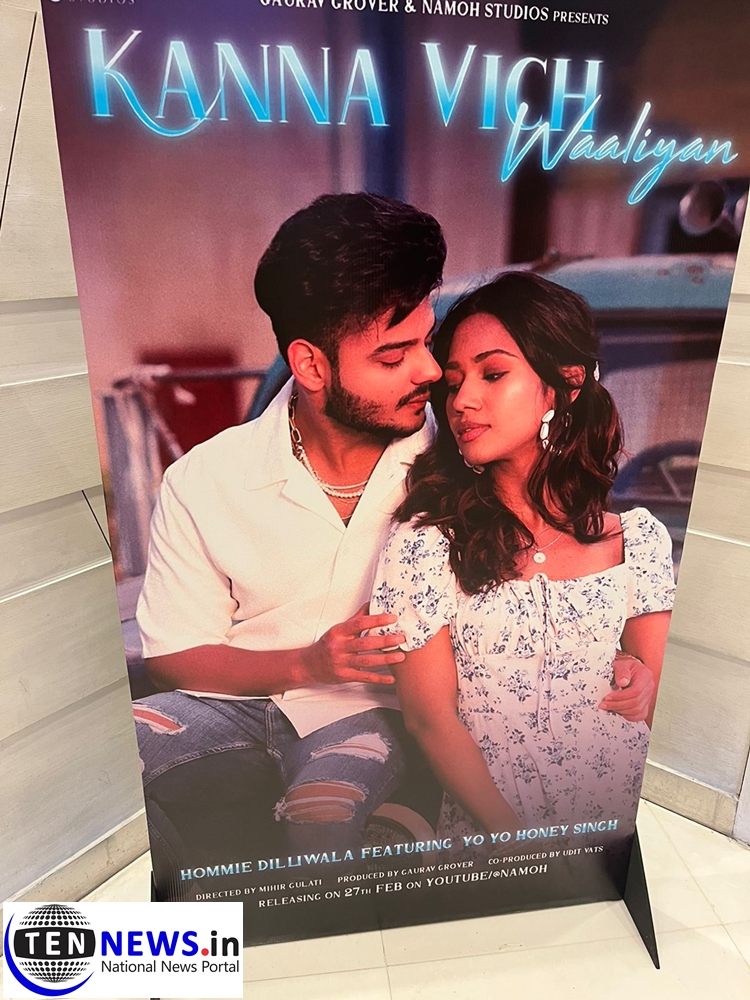 Meanwhile, Hommie Dilliwala described the song as an ode to the beauty of a woman's earrings, which enhance her beauty. The artist added that the song has an international sound and an international video style, reminiscent of the beauty of a girl in saree that one may witness while traveling abroad.
According to the song director Mihir Gulati, the song is a beautiful love track that showcases the best of both artists. Honey Singh has given his all in this song, with over 50 seconds of rap, which is an exciting surprise for his fans. The song was initially planned to be shot in Thailand, but after careful consideration, the team decided to shoot it in Dubai, where Honey Singh provided valuable inputs for the video shoot.
The director revealed that the team wrote the song in just 45 minutes, with Honey Singh taking only 15 minutes to write his rap, while Hommie Dilliwala took nearly 30 minutes to write the song in one go.
Overall, "Kanna Vich Waaliyan" is a fantastic song that blends Honey Singh's unique style with Hommie Dilliwala's artistic vision. The track is already receiving a positive response from fans and critics alike, making it a must-listen for all music lovers.