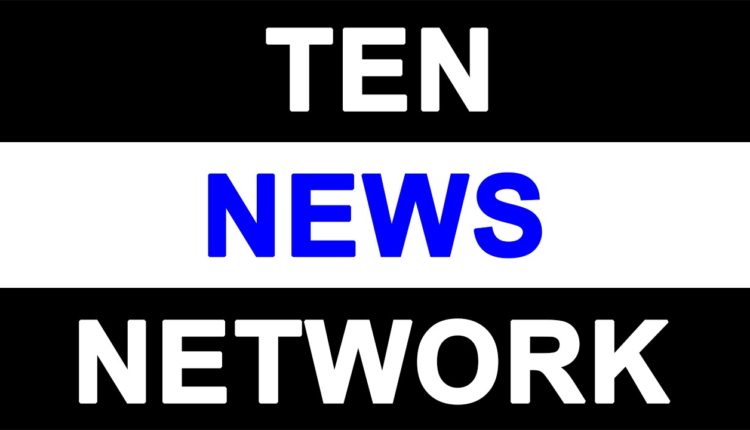 HOUSING FOR ALL BY 2022 GETS NOD FROM CABINET
In what could be a path breaking news for the Indian housing sector; the cabinet has approved launch of 'Housing for all by 2022' programme, which is primarily aimed at rehabilitation of slum dwellers and promotion of affordable housing for the Economically Weaker Sections (EWS) and Lower Income Groups (LIG), through credit linked subsidy. As per an official statement issued, a central grant of Rs. 1 lakh per house, on an average, would be made available under the slum rehabilitation programme.

"The much awaited mission of Housing for all by 2022 is finally underway. The government has begun from the correct direction. Enhancing the standards of living by giving proper homes and subsidised interest ratesto EWS and LIG groups will not only aid in fulfilment of their social needs but also help everybody associated with the real estate sector. We are thrilled with this decision and welcome it wholeheartedly", expresses Mr. Deepak Kapoor, President CREDAI Western U.P. and Director, GulshanHomz.
This move has to be regarded as a milestone for the housing sector as every stakeholder of the industry is sure to get benefited. Currently, taking 10.50 percent asan average interest rate on housing loan, EMI on admissible loan value of Rs. 6 lakh for a15 year loan duration comes out to be Rs. 6,632 for each month. Now with the cabinet approving on the credit linked subsidy to 6.50 percent, the monthly EMIs come down to Rs. 4,050 thereby, offering a saving of Rs. 2,582 per month. Mr. Ashok Gupta, CMD, Ajnara India Ltd. says "A saving of Rs. 2,500 per month means Rs. 30,000 saved in one annual year. This will greatly increase the purchasing power of people falling under EWS and LIG categories. With this money saved, they will be able to spend it on their children's education, personal vehicle, better fooding or clothing thus helping them in a big manner".
Overall, an assistance of Rs. 1 lakh to Rs. 2.30 lakh per beneficiary would be provided under different components of the National Urban Housing Mission (NUHM) in urban areas to build 2 crore houses to meet the housing shortage, over the next 7 years. As per the earlier approval of the Union Cabinet, there are four components to the NUHM:
In the first category under the redevelopment plan for slums with the participation of private developers using land as a resource component, a central grant of Rs. 1 lakh on an average per beneficiary would be provided.
In the second category, affordable housing through credit linked subsidy scheme, an interest subsidy of 6.50 percent on each housing loan to EWS and LIG by central government.
For third component of affordable housing through private and public sectors, central assistance of Rs. 1.50 lakh to each beneficiary would be provided to promote housing stock for urban poor.
For the fourth category of subsidy for individual beneficiary led construction or enhancement of houses, a central assistance of Rs. 1.50 lakh would be provided to each eligible urban poor to build an own house or renovate the existing ones.
"It is imperative to understand that Housing for all by 2022 is a bigger term than what is being understood by the common public. There is lot more to it than just providing houses to everyone. With various schemes planned under NUHM, an overall benefit of Rs. 1 lakh to Rs. 2.30 lakh per beneficiary is assured along with a plan to build 2 crore houses to meet the housing shortage. Thus, the government has planned to not only build more houses, but redevelop slums, decrease interest for poor section, involving private sector and also aid urban poor for renovating the existing homes", states Mr. Rupesh Gupta, Director, JM Housing.
The real estate sector in particular is gearing up to deliver its goods to fulfil the government's dream of providing a shelter to every citizen of the country. For affordable housing plan to succeed, it is most crucial that affordable houses are developed and offered to the correct target audience. With almost 30 percent of our country's population falling under LIG and EWS groups, the current price trend in Indian real estate cannot be afforded by them. Thus, schemes like these are major incentives for this section of the society along with development of affordable homes. "Releasing of inexpensive land parcels, land acquisition to become easy, interest rates to be dropped, raw materials to cost less and other such steps will make sure that developers are provoked to construct houses coming under affordable segment and target audience to be EWS and LIG groups primarily. Once these plans start running parallel to each other, Housing for all by 2022 will see visible activity", enumerates Mr. KushagrAnsal, Director, Ansal Housing.
Welcoming the move and hailing Union Cabinet's decision, Mr. VikasBhasin, MD, Saya Homes concludes "This is a welcome move for not only the urban poor of the society but also for realty sector. Real estate as a sector is associated with various other key industries and thus, everybody associated to it will get the benefit. LIG and EWS groups have got news of a lifetime and now we will not only see homes for them, but a boost to their living styles as well, which is one of the key drivers of human and economic development".