How Are Accidental Death and Term Plan Related?
Our lifestyle today has made us susceptible to many threats in the environment. The recent events of this year made that abundantly clear to all of us. Many of us go through life without preparing for unforeseeable circumstances in an appropriate way. It leaves us exposed to challenges that could have easily been avoided with careful planning. 
One such way to ensure protection against times of difficulty is a life insurance term plan. We might hear of insurance policies regularly but do not fully understand the need for it. When it comes to life insurance term plans, it is essential to be familiar with the associated benefits appropriately.  A step in the right direction today might save a lot of trouble in the future. 
If you are looking for a term insurance policy, you must understand how it works. Let's discuss what is life insurance in detail to know more. 
What is Life Insurance Term Plan?  
Several types of life insurance are available today to satisfy diverse financial profiles. Among those, life insurance term plans are well-known to most policyholders. These are the policies that serve the primary purpose of offering life cover to the insured individual.
Life insurance term plan is widely popular among people because of the pure life cover at affordable premiums. They are said to be pure protection plans that offer financial support to the policyholder's family in a time of need. However, many people remain unaware of the additional benefits of a term insurance policy. 
First, let's talk about the primary benefit of the life insurance term plan in detail. 
Death Benefit of a Term Insurance Policy 
Uncertainty of life often becomes the cause of immense stress in people's lives. As an earning individual responsible for your family members' well-being, it is essential to plan for their future. It is even more crucial to ensure that they are provided for if you are not present in their lives. 
Life insurance term plan aims to create a financial cushion for your family to help them retain their standard of life. The loss of a loved one is challenging enough as it is, and your family will not need any added financial burden at such a time. 
When you prepare for such an event during your lifetime, it gives you the peace of knowing that they will achieve their life goals under any circumstances.
Upon claiming the death benefit of a life insurance term plan, the beneficiary receives a payout of a lump sum amount. They may receive the amount in the form of monthly payments as per the policy terms. Hence, make sure to review the payout terms of the death benefit while purchasing a life insurance term plan. 
How does Death Benefit Work?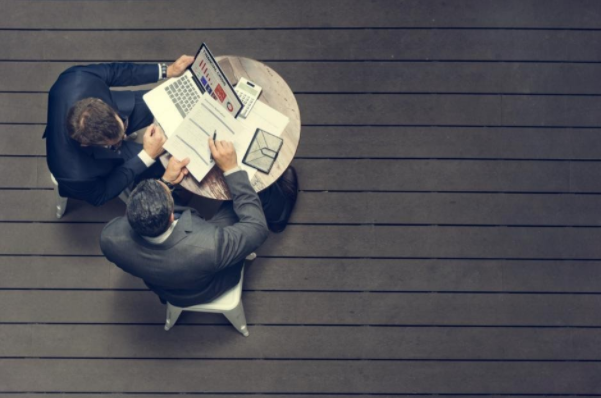 Life insurance term plans offer coverage to the beneficiary in the event of the policyholder's untimely demise. Since there are numerous threats to a person's life, insurers specify the cause of deaths covered within the policy.
When the beneficiary files a claim for the death benefit of a life insurance term plan, it must be settled within these policy terms. To put it in simpler terms, some instances of death are not covered under a term insurance policy. For example, insurance providers do not provide coverage for death due to self-inflicted injuries or intoxication or in cases of suicide. 
However, the scope of coverage of the life insurance term plans is more expansive than it may seem. It can also cover accidental deaths, one of the leading causes of deaths in the country. 
Let's look at the additional accidental benefits you can get under a term insurance plan through riders.
Accidental Death Benefit 
When buying a life insurance term plan, it is in your best interest to study the various benefits offered by different insurers. It will help you customize the plan to suit the requirements of your family better. To do so, you can opt for a suitable rider to add to your existing plan. 
For example, An accidental death benefit rider included in the basic life insurance term provides an additional death benefit. A sudden loss of life due to an accident can be extremely traumatic for the family. As per the Ministry of Road Transport and Highways, 1,51,417 people lost their lives to road accidents in 2018 alone. It is a significant cause of concern for policyholders who invest in life insurance term plans. 
On top of that, the rising costs of emergency medical treatment can drain your savings immediately. Therefore, when you invest in a life insurance term plan, remember to opt for riders that strengthen your coverage. 
When you purchase a life insurance term plan, it is in your best interest to understand the terms and conditions associated with it properly. You do not want your loved ones to suffer in future because of a misunderstanding that is avoidable in the present. Make sure to choose a trusted insurance provider to get comprehensive coverage for your family.