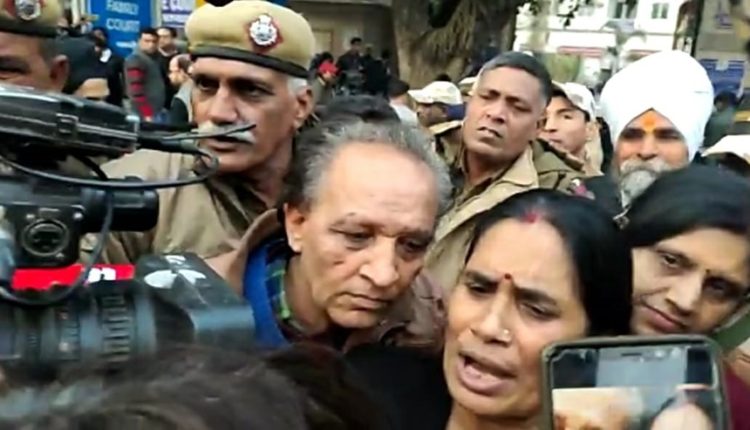 I too had a daughter, says Nirbhaya's mother ignoring the plea of convict's mother
Vishal Malhotra/Lokesh Goswami Tennews New Delhi :
New Delhi (08/01/2020): One hour before the death warrant was issued by a Delhi court in the Nirbhaya gang rape and murder case, the mother of one of the convicts demanded the victim's mother and the court to spare her son's life.
While the judge refused to look at the plea of ​​Mukesh Singh's mother, Nirbhaya's mother said – "I too had a daughter."
The culprit's mother came to the court room in the very last phase of the hearing.
She was holding the pallu of her sari in the pose of begging. Cried the victim's mother, "Forgive my son. I beg of his life."
Nirbhaya's mother commented, "I too had a daughter. How can I forget what happened to her? I too have been waiting for justice for seven years."
Nirbhaya's mother's eyes were then wet.
After this, the judge ordered to remain calm in the court room. After this, the convict's mother went to the judge and pleaded for mercy. However, the judge left his seat without hearing her plea. After this, the accused's mother told media persons outside the court room that her son was implicated as he is poor. The court has ordered all four convicts to be hanged on January 22.