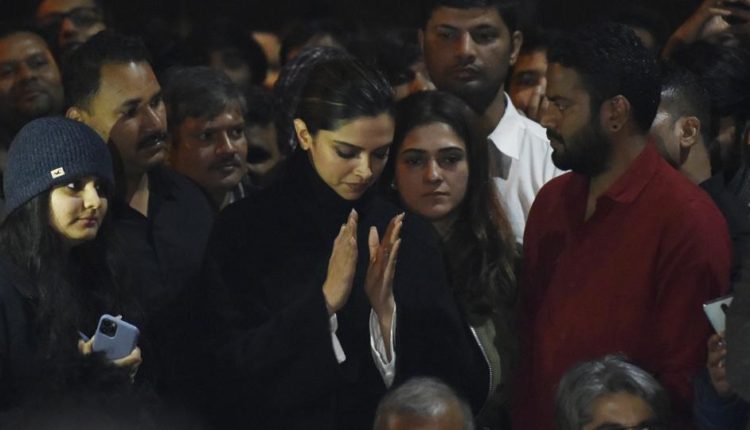 New Delhi : Deepika Padukone's surprise appearance at the JNU protest – it was the first by a Bollywood star at the campus – firmly kept the spotlight on the ongoing protest by JNU student leaders who had been assaulted by masked goons on Sunday evening.
At JNU Padukone did not address the gathering of scores of students who had gathered at the university's Sabarmati T-Point, a short distance from the university's administrative block. Her presence was the message.
She did share the stage with former and present JNU students' union leaders including Kanhaiya Kumar as protesters raised slogans of "Jai Bhim-Jai Bhim". She also spoke with JNUSU president Aishe Ghosh, who was also beaten in Sunday evening's violence.
In some ways, Ghosh has become the face of the victims of Sunday evening's violence, especially after photographs emerged of blood streaming down her face. In all, 34 students were hurt in the violence that has triggered protests across 30 cities.
Delhi BJP spokesperson Tajinder Pal Singh Bagga reacted within minutes on Twitter. "RT if you will Boycott Movies of @deepikapadukone for her Support to #TukdeTukdeGang and Afzal Gang," he said to his followers. In an hour, he had 11,000 retweets.