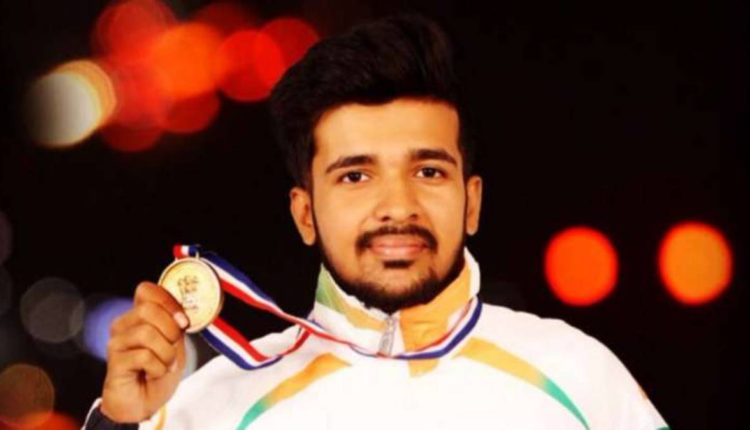 New Delhi, 29 May 2022: In the Indo Nepal International County Games held in Nepal, Indian Pistol Shooter, Shivam Thakur won hearts by grabbing the gold medal in the 10m pistol shooting event.
It was a trial to qualify for the world games. "I was preparing for the tournament for the last one and a half years. It was my first world games," Shivam Thakur told Ten News with enthusiasm and excitement about his exceptional win.
"For shooting, one should be focused and good concentration is a must. We also do yoga to keep healthy. It is also important to be physically fit and mentally at peace," Thakur answered when asked about his training.
He also said that initially he played cricket and was a part of the Under 19 state cricket team. However, in a match in Kerala, he suffered a leg injury. After which he left cricket and started his NGO, School Games and Activity Development Foundation to inspire the youth to fulfill their dreams in sports. Later, he tried his hand at shooting which fascinated him a lot. "Till now I have won 18 gold, 7 silver, and 1 bronze medal at the international level," he told.
Emphasising the difficulties he faced in his training, Shivam Thakur who is natively from Bihar, lives in Greater Noida told Ten News that although the Central govt does give funds to the State govt but athletes do not get it. "We do not have a single athlete track in GBN. Athletes go to Delhi for practice. Does GBM not have funds? This region is the backbone of the state interms of industries, finances and so on yet the athletes here have no backing," he said.
"Uttar Pradesh has such good players but due to corruption and political pressure in the selection, good players do not get the opportunity to prove themselves. The government does good work but the problem is just that what is on the document is not on the ground," Thakur clarified. "There are times when we get selected in trials but our name does not appear on the list because someone else gets selected using their political connections."
He highlighted that games like tennis, golf and shooting are expensive, therefore people do not want to get involved with these games. In shooting, the pistol only costs Rs 1.5 lakhs. Simultaneously, we need more tournaments and medals to motivate the youth to take sports seriously and participate.
"I want India to be called a sports country. It is sports that can get India to an exceptional level in the world. It will take time, but it is definitely possible," he concluded.