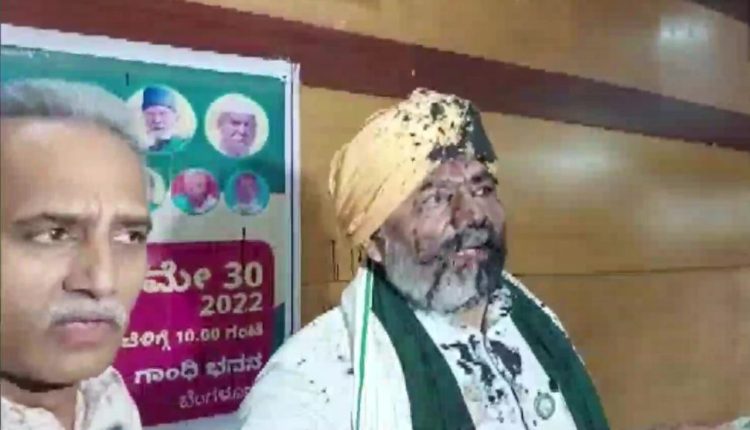 Ink thrown on farmer leader Rakesh Tikait, three detained
Ten News Network
India (30/05/2022): Farmer leader Rakesh Tikait on Monday faced angry protestors who attacked him with ink during an event in Karnataka. A brawl followed at the venue following the ink attack on UP based farmer leader.
Gandhi bhawan soon turned into a battleground with chairs being thrown and abuses being hurled during the brawl. Tikait was there to attend meeting, however two groups started assaulting each other soon after his face was smeared with ink.
Acting swiftly, Karnataka police detained three individuals who were involved in throwing ink at the farmer leader.
The Kisan Ekta Morcha condemned the ink attack on Tikait and tweeted, "Such attacks are happening only to break our spirits. Some people are not able to digest the victory of farmers in the #FarmersProtest. The self-esteem of farmers is being hurt, against which we shall protest."
Rakesh Tikait had spearheaded the agitation against the centre's three farm laws in Delhi and neighbouring states of Haryana and Uttar Pradesh.