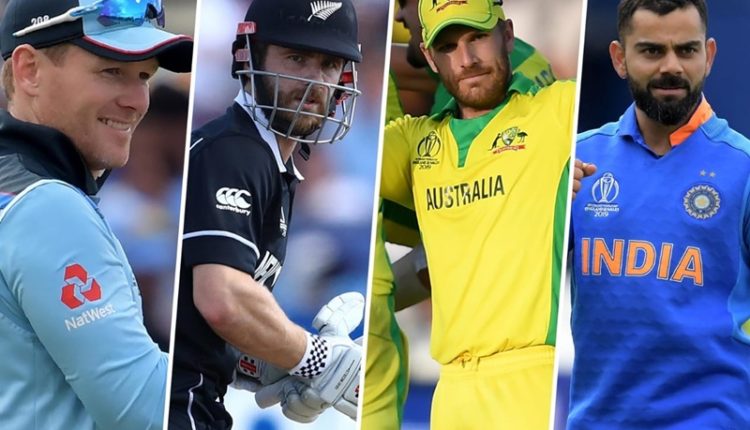 ICC Cricket World Cup 2019: Australia, India, England and New Zealand confirm their spots in Semis!
Prerit Chauhan (Photo-Video) Lokesh Goswami Tennews New Delhi :
New Delhi: Courtesy England's win over New Zealand on Wednesday, England confirmed their spot in the semi final of the ICC Cricket World Cup 2019, at third spot. New Zealand remain on fourth spot, and await confirmation over their participation in the semi-final after Pakistan's match against Bangladesh.
After England spanked New Zealand by 119 runs, England captain Eoin Morgan said, "I think we do tap into what we have achieved the last two games."
"It's been extremely important to our campaign. It is obviously the reason that we have got through and we have been able to play some of our best cricket because of that.
"So tapping into that, identifying what we did well and if that still remains the same priority going into the semifinal, which I think it will."
While agreeing that the conditions have not been ideal while chasing, Williamson urged his team to play smarter cricket on tougher surfaces while he also mentioned that lack of partnerships brought about their downfall against England.
"Going into that second half we just needed a couple of big partnerships, certainly from the top order and it wasn't there. And, you know, by no means was it an easy surface to try and gain momentum but at the same time it was important as a batting unit we were able to try and take the game to a position where you might give yourself a chance to win it, but we weren't able to do that.
"We are thinking about our cricket and where we can improve and, without a doubt, it's trying to take smarter options on some of these tougher surfaces. The experiences that we have had on some fairly tough surfaces are really important learnings to I guess take note of and try and be better for having had that experience," Williamson said.