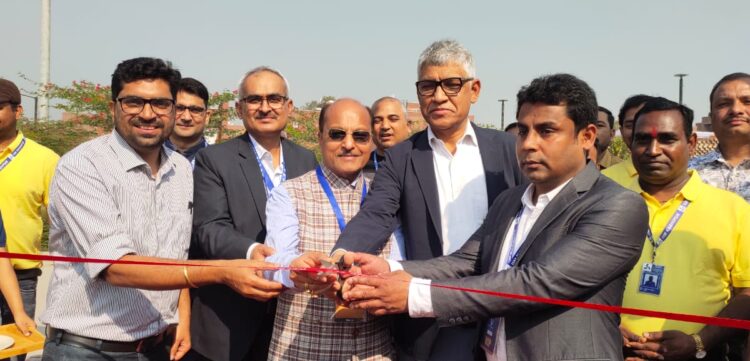 IIM Kashipur Brings 29 LOIs Over 5 Cr Funding to 15 Agri Startups
Ten News Network
Kashipur (02/03/2023): IIM Kashipur FIED (Foundation for Innovation and Entrepreneurship Development) marks one of its kind extravaganza event, the 7th edition of Uttishtha 2023 – Annual Entrepreneurship Summit. The initiative was supported by the Ministry of Agriculture and Farmers Welfare, Government of India. This Unique and successful initiative of IIM Kashipur has successfully clocked 29 LOIs worth Rs 5 Cr funding for 15 national agri-startups. IIM Kashipur's Uttishtha 2023 also hosted over 100 startups and nearly 20 VCs to exchange their interests. The event witnessed the National Business Plan Pitching Competition, Investors Meet, and Entrepreneur's Conclave.

Prof Kulbhushan Balooni, Director, IIM Kashipur said, "IIM Kashipur's FIED platform has gone to a big level, especially the 'Uttishtha'. We are creating a socio-economic impact in the home state by promoting entrepreneurship with the support of the state and central government. FIED team has incubated 140+ startups and out of these about 40+ startups have generated over 3.2 billion in funding. These startups have also generated direct employment of 1200+ and have impacted over half a million farmers. We have identified the right talent of entrepreneurs and provided them the 360-degree support for creating success stories."
Prof. Safal Batra, Director of FIED said, "FIED stands tall nationally by hosting such a platform in the Uttarakhand state. We have seen our incubators team going in exterior and remotest places in the state to identify the entrepreneurs with unique business ideas who can represent the future of Indian Business. By facilitating the right platform for bringing the right human resources, branding, investors, larger marketplace, price & packaging, we put them into the mainstream business."
Some of the IIM Kashipur FIED incubated startups are making success stories in the country. Bijak raised $ 34.1 million, LoopWorm raised $ 3.4 million and Greenpod Labs raised $0.54 million from external investors. PoultryMon, NKosh, InfiU Labs, and many more have also generated funds on merit and shown ways to other registered startups.
Several innovative businesses made a memorable impact on the minds of expo visitors. Various startups presented fantastic business ideas, such as a clothing range made from bamboo fabric, interior design articles made from cow dung, a crockery range made from bamboo, a range of toys made from wood waste, a drone for pesticide spraying in agricultural fields, honey-coated dry fruits, organic fertilizer, wellness products, handicrafts, and hand-knits, as well as an immunity booster made from agricultural produce, incense sticks made of recycled flowers.
Eminent Startup dignitaries remained present at the inaugural session of Entrepreneur's Conclave and Agri Mela. Rajat Jain, Founder of Sunfox; Nitin Jain, Co-Founder of OFBUSINESS; Anubhav Dubey, Founder of Chai Sutta Bar delivered the keynote addresses and motivated the startup participants.