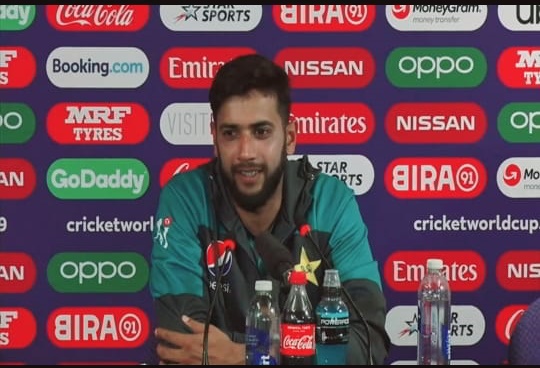 New Delhi: While Pakistan were up against the Afghanistan batting order in a World Cup 2019 clash on Saturday, asserting their bowling dominance at Headingley Carnegie Ground at Leeds, altercations between two sets of fans smeared the spirit of the contest.
There were clashes between fans during the match and also after the winning runs were hit. Bins and bottles were being thrown by both sets of fans towards each other after the match.
On the matter The International Cricket Council has said it will take action against any fans involved in "scuffles" before the Cricket World Cup match between Pakistan and Afghanistan at Headingley on Saturday.
Videos shared on social media showed supporters of both countries fighting outside the venue and security personnel being forced to intervene, while ESPNcricinfo reported that at least two fans had been evicted from the ground.
With fans of both the countries getting involved in confrontation, Pakistan Batsman Imad Wasim appealed for better behaviour, and he said
"We are Muslim brothers and we should not be fighting. I request them to behave properly during a match."
But his statement didn't go well with netiezens and Wasim is being Slamed by the fans on social media for bringing Religion into cricket.