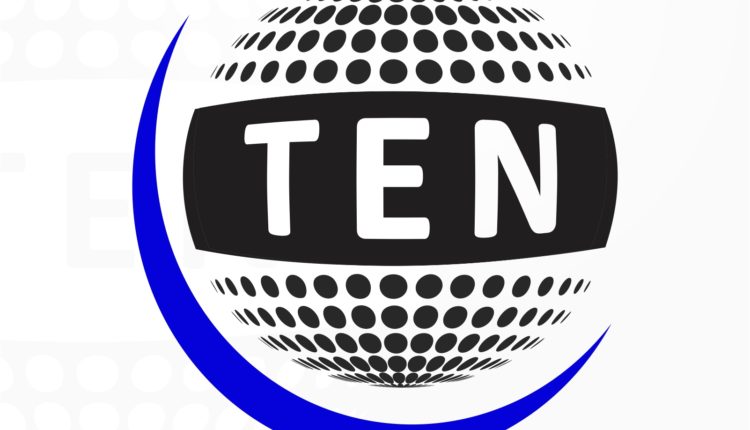 Impressive List of Speakers at 4th 'Dainik Jagran Samvadi' 3-5 November, Lucknow
November 2,2017, New Delhi: Dainik Jagran Samvadi, the annual festival of Dainik Jagran celebrating the power of expression has an impressive lineup of more than 75 speakers this time around who would be participating across 30 deep diving sessions at the fourth edition of the three-day festival to be held in Lucknow from 3-5 November 2017.
The list of speakers at Dainik Jagran Samvadi represents diversity of opinion, featuring expert speakers from multitudes of backgrounds including literature, music, cinema, journalism, politics and many more.
Attendees of the festival will have an opportunity to listen to the likes of Ayushmann Khurrana, Shazia Ilmi ,Amish Tripathi, Ashwin Sanghi, Jairam Ramesh, Usha Kiran Khan, Rahul Dev, Anu Singh Choudhary, Satya Vyas, Divya Prakash Dubey, Neelima Chauhan, Fouzia and Fazal, Vani Tripathi , Yatindra Mishra, Malini Avasthi, Narendra Kohli, Jagdishwar Chaturvedi and more.
Speaking about the selection of speakers this year, Sanjay Gupt, CEO of Jagran Publication Group and Editor-In-Chief, Dainik Jagran, said, "Dainik Jagran Samvadi creates a platform for experts to have conversations which range from candid- to issues which are critical and universal. Each session and respective speakers at this year's Danik Jagran Samvadi shall open up a host of new ideas for all of us."
Speakers' Profile:
· Ayushmann Khurrana: Ayushmann Khurrana is an actor, singer and anchor. He is the recipient of two Filmfare awards.
· Shazia Ilmi: Shazia Ilmi is a politician. She was previously a television journalist and anchor at Star News. She was a spokesperson for the India Against Corruption movement led by Anna Hazare in 2011 and 2012.
· Amish Tripathi: Amish Tripathi is a bestselling author known for his cult Shiva Trilogy. Forbes Magazine has named him amongst the 100 most popular celebrities in India.
· Ashwin Sanghi: One of the most popular English authors of the country, Ashwin Sanghi has been featured in Forbes' 100 most popular celebrities in India, New York Times Bestseller, A C Neilsen Bestseller and many more.
· Jairam Ramesh: Veteran politician and eminent economist, Jai Ram Ramesh is also known as an author.
· Usha Kiran Khan: Padmashree Usha Kiran Khan has novels and poetry written in Hindi and Maithili to her credit.
· Rahul Dev: Rahul Dev is a veteran journalist, a popular columnist and a news anchor. He has been working in the field of Hindi literature for a longtime.
· Anu Singh Choudhary: Anu Singh Chaudhary is a journalist, author and filmmaker. Her book Neela Scarf is highly acclaimed.
· Satya Vyas: Popular author Satya Vyas is the rising star of Hindi literature. His books topped the Dainik Jagran Hindi Bestseller list.
· Divya Prakash Dubey: Divya Prakash Dubey is a bestselling author and a lyricist. He has also worked on short films.
· Neelima Chauhan: A teacher by profession, a skillful orator and has strong views on different issues.
· Fauzia and Fazal: Fauzia, is the first female Dastango of modern times who performs along with Fazal Rashid.
· Vani Tripathi: Former national secretary of the BJP and a Bollywood actorm Vani Tripathi is a member of various institutions and has a great understanding of country's pressing issues.
· Yatindr Mishra: Yatindr Mishra is Poet, Editor and an expert on films. He got the national award in 2017 for his book on Lata Mangeshkar.
· Malini Avasthi: Malini awasthi is a folk singer who sings in Hindi language dialects like Awadhi, Bundelkhandi and Bhojpuri. She was awarded the Padmashree in 2016.
· Narendra Kohli: Popular and veteran author Narendra Kohli is regarded as a trend-setter for pioneering the creation of literary works based on the Puranas.
· Jagdishwar Chaturvedi: Literary Critic and former professor, Calcutta University's Hindi Department, Jagdishwar Chaturvedi has published more than 65 books till now.
· Pt. Channulal Mishra: Pandit Chhannulal Mishra is a Hindustani classical singer from Banaras, a noted exponent of the Kirana gharana of the Hindustani classical music and especially the Khayal and the 'Purab Ang' – Thumri.
· Shahid Siddqui: Shahid Siddiqui is a former member of the Rajya Sabha, the Upper House of the Indian Parliament representing the state of Uttar Pradesh from 2002 to 2008. He is a journalist and the chief editor of the Nai Duniya, an Urdu weekly published from New Delhi