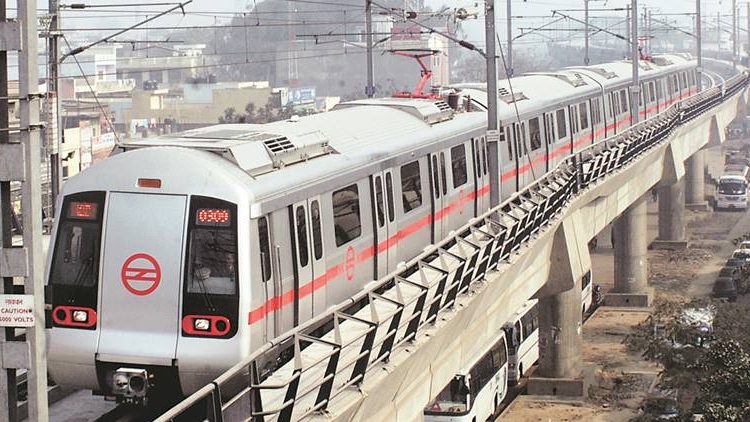 In a major security lapse, Women walks parallel to metro track between Noida Sector 15-16 stations!
Saurabh Kumar
A big security lapse of DMRC came to light yesterday after a video of a 30 something woman walking on the ramps along the metro track went viral. The lady was seen walking on the sides of metro track between Sector 15 and Sector 16 station.
In the video a woman wearing salwar suit and carrying a hand bag on her shoulders could be seen going down to the tracks from sector 15 metro station and then start walking towards sector 16 metro station. As this information reached the control room, metro services on the route were immediately suspended and the women was rescued and taken to sector 15 metro station.
It was later reported that the incident is of 29th June but no any such information was shared by DMRC with local police but as video went viral DMRC issued a statement "DMRC staff noticed her on the tracks on 29 June and handed her over to the authorities,"
As per the eye witnesses women was not in her proper mental state and also tried to commit suicide but later she changed her mind. This is not the first such incident but earlier also such case had come to light.