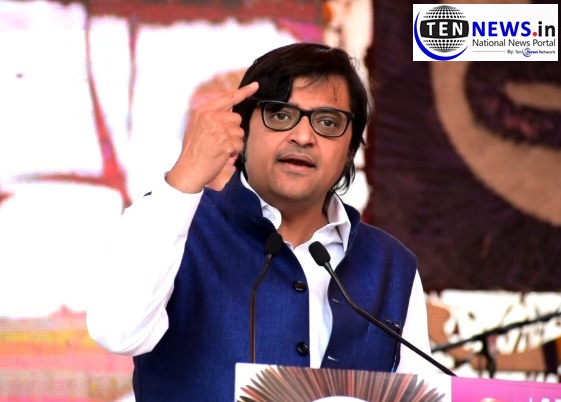 New Delhi: On the second day of "Arth – A Culture fest" presented by Dabur Red Paste at Indira Gandhi National Centre for the Arts: IGNCA, the big and prestigious media person, Arnab Goswami joined the fest.



Speaking at the cultural fest Goswami said, "As i stand before you today every living day of mine in the newsroom among my reporters is an endless struggle to reclaim this country, I think of the years 2008 to 2019, on a personal level let me tell you in this city i was the most frustrated man in the quietest profession, I look at the circumstances in 2007 and 2008 and said why these things happen. You know the first day when you have adopted the profession, when you entered into the newsroom in Greater Kailash and walked up the stairs and taken into a room and told never express your opinion, I was 21-year-old too and so were you and we were told never express your opinion, why? Why we were told to do not express our opinion, what were we afraid of?"

Replying to a question asked by youth, "Goswami replied that none of the media is mainstream except his channel Republic.
Arth isn't merely a festival, but a culture quest that will keep alive the meaning of our culture. This festival will focus on literature, culture, society, music, traditions, history and art.
The national leg of the festival is held in Delhi. Smaller satellite shows will be hosted in Kolkata and Pune in December and January respectively.