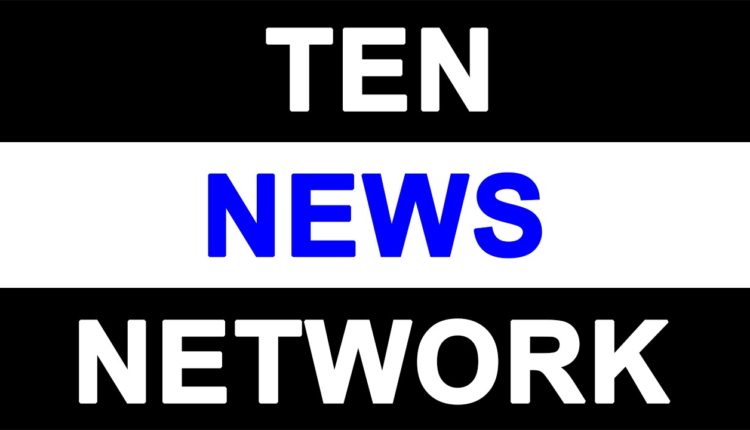 In the Special Interview this week with Ten News-Features Editor, Bipin Sharma (B.S), 21 year young entrepreneur Ritesh Agarwal (R.A), CEO and Founder, OYO Rooms,
In the Special Interview this week with Ten News-Features Editor, Bipin Sharma (B.S), 21 year young entrepreneur Ritesh Agarwal (R.A), CEO and Founder, OYO Rooms, shares the remarkable journey of OYO Rooms from 1 hotel to 200 hotels in just 2 years and his company's expansion line-up for Tier 2 and Tier 3 cities.
B.S: How did you conceive the idea of OYO Rooms, and what really was the driving force?
R.A: As a student, I travelled extensively across the country on a shoestring budget, and stayed at more than 100 budget hotels, which made me realize how difficult it was to get a pleasant and reliable 'consumer experience' in budget segment. Therefore, in a quest to make these affordable stays as 'real', I started with OYO Rooms. As a traveler I am spending money, but I do not even know whether I will get something as basic as a clean bed and linen, or hot water in the bathroom. Things like Wi-Fi were completely out of question if I was on a budget-trip. My personal experiences led to the idea that if the same standardized experience can be offered at a pocket-friendly price, travelers will never hesitate to book, and stay in a budget room. This idea led to the birth of OYO Rooms in 2013. OYO Rooms is present across 15 key cities across India.
B.S: Enlist the USPs of OYO Rooms?
R.A: OYO Rooms offers standardized high-quality rooms from Rs. 999 onwards, and all of our rooms are equipped with the basic amenities that one expects in a good hotel such as a clean and comfortable bed, air- conditioning, clean attached bathroom, TV, Wi-Fi, and a complimentary breakfast. We are completely redefining the meaning of a budget hotel by offering a fantastic stay experience at down to earth prices.
B.S: It's barely two years since you have stepped out of your teenage phase. How did you manage to become a 'phenomenon' if we may say so, in such a short time frame?
R.A: The phenomenal growth is due to the unique asset-light model that  is a great fit for the hospitality market in India. Our business model comes to life through highly optimized processes that allow us to scale very fast – for example our proprietary on boarding process allows us to add new hotels rapidly. We can add a new hotel to our network within 5 to 6 days of signing the agreement. Additionally, we have been able to build a high performing team of accomplished professionals, drawn from industries as varied as management consulting, FMCG to retail, all of who are rallying to make a strong push towards OYO's continuing growth.
B.S: Are you content with the exponential growth that OYO Rooms has accomplished in the last two years or so?
R.A: Yes, I am very proud of the growth trajectory we have achieved in the past two years as we all are working towards in solving a massive problem in this segment. This feat has been possible because of our highly competent teams. But, I wouldn't be content till the time our aim of creating world's largest technology-enabled network of hotels. We are working towards in making a global brand that is universally respected for the way it cares for its customers, partners and employees B.S: You seem to have chalked out a very comprehensive business expansion plan? How do you wish to realize your ambitious plan in the stringent time deadline that you have set for yourself?
R.A: Yes we are very ambitious about OYO Rooms, we have recently ventured in tier two cities, and soon we wish to have a national presence. I want OYO Rooms to be available for every traveller irrespective of their purpose of travelling, be it business, pleasure or religious. This is possible for us because of our unique scalable model we practice which allows us to partner with the hotels in just days. Moreover, the people at the organization put in their day and night to make OYO Rooms the top of the mind recall when it comes to budget hotels stay experience. I am sure we are going to achieve this dream soon.
B.S: What is the scope of branded budget hotels in today's scenario, and who really are the target customers?
R.A: We are observing an ever increase demand for predictable stay experience in budget segment. As the disposable income of the average household has increased, travellers are exploring more travel options. Staying is an essential part of travelling; an unpredictable stay experience ruins the trip, so the travellers are looking for hotels which offer predictable experience at price which falls in their budget without hurting their pockets. Also, with the government initiating 'Swachh Bharat Abhiyan' and the e-tourist visa schemes, the tourism in the country is bound to boom and bring cheer to the sector. Our target audience is vast and comprehensive, we cater to everyone be it the business traveller, religious tourist or the adventure junkie. Besides our USP of Wi-Fi equipped property is quite appealing to the youngsters, so they are frequent visitors to our properties.
B.S: Besides pan India expansion plans, are there any plans to take your concept overseas?
R.A: As of now India is a hugely exciting market for us. The demand for predictable-quality budget accommodation is enormous in India and we believe, we have barely scratched the surface so far. Having said that, we will consider any opportunity to expand outside India on merit.
B.S: As a successful role model for youngsters, it would do a world of good to the confidence of youngsters if you share your success mantras with them.
R.A: No success mantras. But definitely surround yourself with the best people and you will do great in life.
B.S: What factor inspired your venture capitalist to invest a whopping 150 crores into your project? Was it your solely your business acumen cum dynamism, or something additional?
R.A: Well, the concept is quite novel, and the investor see potential in the OYO Rooms model. OYO Rooms has an incredible opportunity to solve major pain points for hotel owners and customers by leveraging technology to deliver a consistently great experience in the budget hotel space. Moreover, the 'economy stays' segment is a large, unorganized and fragmented market, and I believe that OYO brings a new, scalable and customer-friendly approach to addressing this opportunity.
B.S: How much time will it take you to establish OYO Rooms as one of the fastest growing chain of budget hotels in India?
R.A: OYO Rooms is already the fastest and largest growing branded network of hotels in India. We are the pioneers in our field. Our dream in future is to be the top of the mind recall when it comes to branded budget hotels, also we don't want to be restricted to a specific target audience we want an OYO Rooms for everyone.
B.S: What has been the contribution of your parents in your success journey?
R.A: I was born and brought up in Bissamcuttack, a village in Rayagada district of Odisha. My father is a businessman, and my mother a homemaker. I have three elder siblings. As a kid, I was fortunate to get exposure to computers at an early age; and I was instantly hooked. I started with programming when I was eight years old. I moved to Delhi after completing my high school, did not go to a college and started OYO Rooms at age of 19. My parents have always been encouraging and supportive in my initiatives, but they still tell me to finish college 
B.S: Elucidate the lucrative options that OYO Rooms has in offing for the youngsters? Also throw some light on the various stress busting activities that are an integral component of your project?
R.A: OYO Rooms today is one of the largest growing start- up. Today youngsters are not satisfied with the same run of the mill job, they want a job which is challenging and stimulating, so at OYO Rooms we have a conducive environment where the employees are constantly fed with food for thought. Moreover, we are not hiring employees, but 'partners' who will help us build OYO Rooms. Furthermore, we have fun activities like cricket league and inspiring sessions to unwind and bond with each other.
B.S: Share some facts about the Theil fellowship that was conferred on you some time ago?
R.A: The Thiel Fellowship that I was part of is a two-year program started by Peter Thiel, a highly-respected Silicon Valley investor and the person behind the success of companies like Facebook, Tesla and others. The fellowship is bestowed upon 20 people each year. Each fellow receives a grant of $100,000 and mentorship from the foundation's network of tech entrepreneurs, investors and scientists. I was bestowed the fellowship in 2013. Being part of Thiel fellowship has been a hugely exciting and humbling experience. One of the biggest take-away's for me was direct mentoring by Peter, who took a lot of interest in teaching us the value of solving a big customer problem creatively. The Thiel fellowship also opens doors to a rich network of successful and established entrepreneurs who are extremely passionate and driven about what they do. I can confidently state that being part of the Thiel fellowship has played a significant role in shaping my journey as an entrepreneur.
B.S: What about your venture named Oravel.com that you launched in 2012?
R.A: The Company Oravel stays was incorporated in year 2012. We started as Oravel which was about simply connecting travelers to budget accommodation, which we later pivoted in the OYO Rooms which is about creating a network of budget hotels with standardized rooms and amenities – so the travelers always know what they are going to get.
B.S: As an Achiever, what is the message that you will like to give to the budding entrepreneurs of our great nation?
R.A: We are a really young country. Updating from the growth in the near past being able to persist is a really good characteristic to build things.