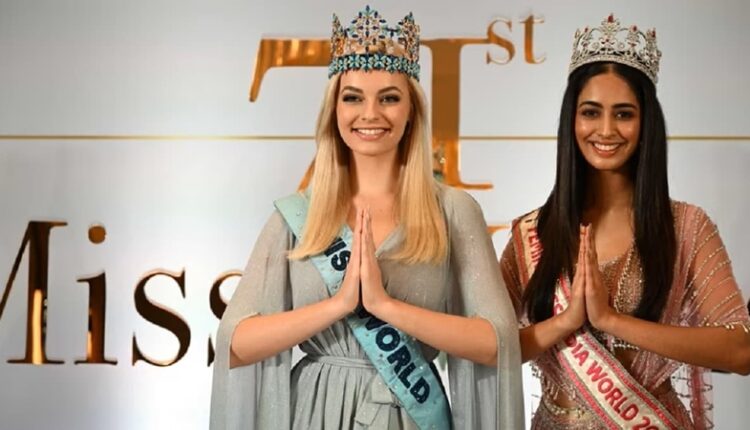 New Delhi (09/06/2023): Miss World Organisation chairperson and CEO Julia Morley revealed the 71st Miss World 2023 contest will be held in India in November or December at a press conference in New Delhi on Friday.
The beauty pageant returns to India after a 27-year absence, the country last hosted it in 1996.
Despite the fact that the United Arab Emirates (UAE) was named as the host country for this year's contest in February, the decision was changed and India was picked. This year's beauty contest is planned take place in November or December.
The Miss World Organisation announced on Instagram, "The Miss World Organisation is pleased to announce that India has been chosen as the host country for the highly anticipated 71st Miss World 2023 pageant. The decision to award India with this prestigious honour recognises the nation's rich cultural heritage, its commitment to promoting diversity, and its passion for empowering women."
The statement further said, "India's vibrant traditions, culture, and history make it a global beauty and fashion powerhouse, with captivating landscapes, iconic landmarks, and warm hospitality. 71st Miss World 2023 in India will promote charitable causes through philanthropic activities, inspiring contestants to make a positive impact in their communities and contribute to society."
In 1966, Reita Faria became the first Indian woman to win the title of Miss World. Aishwarya Rai became Miss World almost three decades later in 1994, followed by Diana Hayden (1997), Yukta Mookhey (1999), Priyanka Chopra (2000), and most recently Manushi Chillar (2017).
2022 Miss India World Sini Shetty will represent India in the 71st Miss World pageant in 2023.