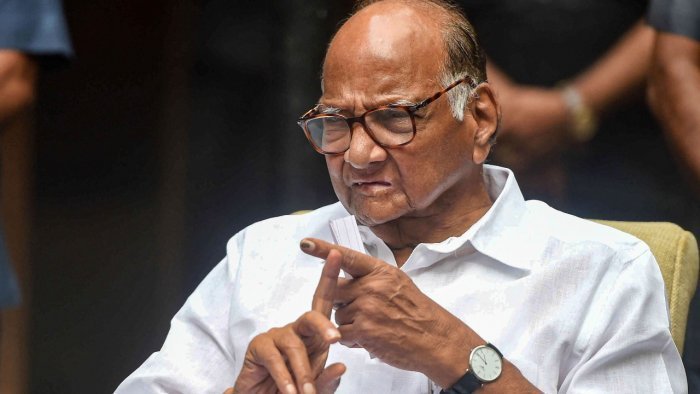 Mumbai, 09th June 2023: The Nationalist Congress Party president Sharad Pawar has received a "death threat" on social media, NCP claimed today. The Mumbai police authorities immediately took cognizance of the matter and are now looking into it.
Pawar's daughter and Lok Sabha member Supriya Sule led a team of NCP workers to Mumbai police head Vivek Phansalkar, seeking action.
According to NCP leaders, Sharad Pawar, 82, got a Facebook message stating that "he will meet the same fate as (Narendra) Dabholkar soon."
On August 20, 2013, two bike-borne assassins shot and killed Narendra Dabholkar while on a morning walk in Pune.
Sule gave the police printouts of the death threat screenshots. According to a senior police official, they were informed about the threat against the NCP chairman on a social media platform.
State deputy CM Devendra Fadnavis on Friday instructed State police to take action, and stressed that despite the differences at the political level, threatening any leader would not be tolerated.