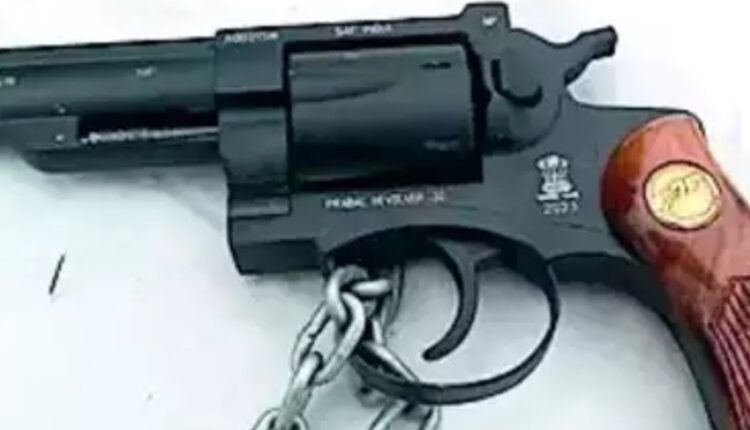 India Unveils Prabal: Revolutionary Long-Range Revolver Set to Launch on August 18th
Ten News Network

New Delhi, August 15, 2023: India's maiden long-range revolver, named 'Prabal', is all set to mark its debut on August 18. Crafted by the state-owned Advanced Weapons and Equipment India Limited (AWEIL) in Kanpur, this revolutionary. 32 bore revolver boasts an impressive firing range of up to 50 meters, doubling the distance compared to other available models. What sets Prabal apart is its unique side swing cylinder, a first for any Indian-made revolver.
AWEIL Director AK Maurya highlighted the distinctive features of Prabal, stating, "The Prabal revolver is light in weight and equipped with a side swing cylinder. Its fire range outshines other revolvers available in the market, extending to 50 meters." Maurya further detailed, "Weighing only 700 grams (without cartridges), with a barrel length of 76 mm and an overall length of 177.6 mm, Prabal offers ease of use with a simple trigger pull. This makes it an ideal choice, even for women, as it can be conveniently carried in handbags for personal safety."
The booking for Prabal, which shares similarities with the Webley Scott revolver, will commence on August 18 and is open for civilians possessing a valid license.
AWEIL, situated in Kanpur's Armapur, is a state-owned enterprise responsible for the production of defense products. It houses eight factories that were once part of the Ordnance Factory Board (OFB), specializing in crafting small arms and artillery for the Indian armed forces, foreign military, and domestic civilian use. Established in 2021, AWEIL emerged from the restructuring of OFB into separate public sector units.
With a substantial order worth Rs 6,000 crore for defense products this year, AWEIL is making strides in the industry. Notable contracts include an Indian Army order for 300 'Sarang' cannons and orders worth Rs 450 crore received from European nations.