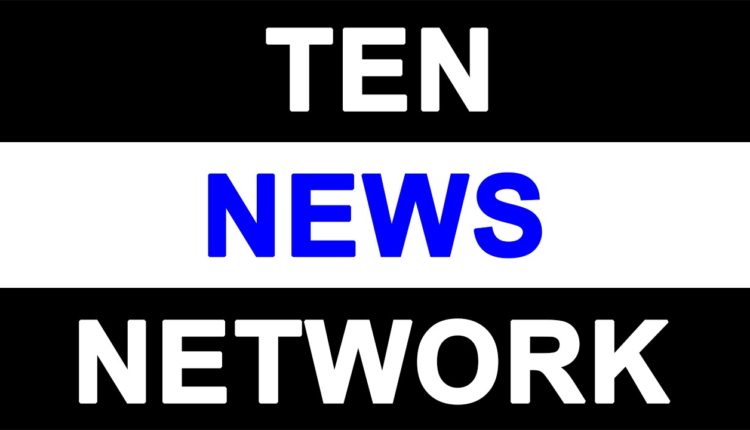 INFRASTRUCTURE AND CONNECTIVITY: THE BACKBONE OF REALTY
Hrishi Kumar

For any real estate region to perform and grow, infrastructure and connectivity serves as the backbone. Every resident and user thrives for a habitat which is able to meet there daily needs and, infrastructure and connectivity plays this role of fulfilling the need. For any resident, a decently developed infrastructure in the neighbourhood allows them to live a peaceful life and those who are not the residents of a region are dependent upon good connectivity to commute hassle free and meet their respective needs, which can be official commutation, recreational travelling and others. Thus, real estate sector can only succeed once there exists sound infrastructure and connectivity for its users.
"History has been a witness to how well-developed infrastructure and connectivity shapes up the real estate prospects of a region. There exist a direct relation between real estate in a region and the region's development with respect to infrastructure and connectivity. You talk about India and other countries, everyone's real estate performance bets upon decent infrastructure and connectivity in the region to make sure that target audience is grabbed for short term which can be carried till long term as well", explains Mr. Vivek Gupta, Director, Vardhman Estate & Developers (P) Ltd.
Integral part for commercial real estate:
Who likes to travel for hours on busy roads with long hauls to reach office or a place for recreation? Thus, a commercial property can never be a hit if the region does not get support of good connectivity. Mr. Ajay Rakheja, Co-Founder & CEO, Creindia.com explains the importance of connectivity and infrastructure for commercial real estate, as he elucidates "Localities with better road connectivity always get picked first in case of buying or developing the property. Efficient road network maximizes the economic and social benefits for the country. On the other hand, once connectivity is attained, infrastructural development is bound to take place. This feat once achieved, allows companies and offices to get setup thereby enhancing employment and economic growth opportunities in a region. We hope that the government takes up Commercial For All parallel to Housing For All". Agreeing and adding to the fact, Mr. KushagrAnsal, Director, Ansal Housing states "Commercial real estate majorly requires good infrastructural arrangement in vicinity such as metro stations, bus stands, taxi stands, parking lots, etc. so as to aid the daily commuters. Also, it is very important to have a belt of commercial properties in one region to support the residents need and based on this concept, currently many regions are been developed with majority of commercial presence".
Highlighting the significance of connectivity for the commercial real estate, Mr. Ankit Aggarwal, CMD, Devika Group avers "If the commercial properties are not well connected, it becomes nearly impossible to sell them. It is extremely important to have good connectivity and transportation facilities available nearby so that it becomes easier for users and buyers to buy, lease and use a property. At times it is better to develop commercial property in regions with connecting roads and highways. There we have lot of land parcels available plus it becomes easily accessible for the people and also avoids nuisance in the compact residential areas". Extending on the same but with a different outlook, Mr. Sushant Muttreja, CMD of Cosmic Group is of the view that commercial real estate has lost its lustre over the time as regions in India are still much short on the connectivity front. He says "It's very crucial to analyse and access the demand of a commercial property versus a residential property. Once a commercial property sets up in a region, it banks high on external catchment and if the location is well connected with decent infrastructure, it becomes 50 percent easy for the commercial property to meet its supply. This sight has been greatly missing in Indian real estate sector, where the residential real estate has been immensely worked upon and commercial real estate is still to receive its due; something which has recently started to gain importance after the 'Make In India' initiative".
Correct push for Residential front:
Another side of real estate sector is residential, which presently is under a series of governmental pushes especially through Housing For All initiative. But the main question is; what is the point of owning a house which is neither well connected nor is in proximity to vital infrastructural facilities such as schools, hospitals, education institutes and other such civic regional amenities? Therefore, connectivity and infrastructure hold a key place in shaping up residential real estate in a region. Looking into the micro factors which actually make a huge difference in one's lifestyle, Mr. Rajesh Goyal, Vice President CREDAI-Western U.P. & MD, RG Group explains "Connectivity and quality of roads reduces the travel time between places hence increasing the approachability between them. Connectivity improves the social meetings with friends and families with low fuel expenses, low travel time and low distance. Travelling to workplaces also gets improved as the amount of time taken for reaching workplaces is reduced. As the time taken to travel to workplaces is reduced; hence people can enjoy their life apart from the office and spend more time with friends and families thus enhancing their lifestyle". Adding further, Mr. VikasBhasin, MD, Saya Group states "In a country with shortage of housing, the ready and purchased residential units today are either put on rent or end use. In both cases, the property being used requires a good habitat in vicinity without which, residing becomes out of question. Hence, to answer this question, good connectivity and presence of strong infrastructure are two crucial factors to meet this requirement thus highlighting there importance".
There are two ways of properly connecting a property; one, choosing an already well-connected location and other, developing the property and then waiting for connectivity to improve. But speaking off infrastructure, it will always become crucial to meet the initial and continuous footfall in a region. "Several emerging destinations across the country are unable to make an impression on the potential buyers due to the absence of proper infrastructure. A residential property buyer will always buy once the region where he's investing has a sound infrastructure in place. This not only allows residents to receive a good habitat but at the same time, receive future capital appreciation which is only possible with developing or developed regions", enlightens Mr. Ashok Gupta, CMD, Ajnara India Ltd. Explainingfurther, Mr. VikasSahani, CMD, Property Guru adds "Why real estate regions are categorised into various tiers? Different tiers demonstrate the development and acceptability of the region. A buyer planning to reside immediately in tier 4 regions will face problems of poor infrastructure and connectivity, whereas tier 1 region will meet those demands instantly. The reason of differentiation is nothing but the infrastructural development of the regions and hence, even for residential demand infrastructural development is a necessity".
Commenting upon how these two parameters have always acted as the backbone for the sector and will serve keep on serving in its future to come, Mr. Deepak Kapoor, President CREDAI-Western U.P. & Director, GulshanHomz concludes "For the development of a region, infrastructure and connectivity go hand-in-hand and are of utmost significance. Without either one of them, the region can only witness growth at snail's pace which in present time, won't be considered suitable for development and returns. Finally, with government's ongoing pushes like Smart Cities, AMRUT and Housing For All; it will be most crucial to ready the country with stunning infrastructure and strategic connectivity so as to provide the perfect platform for unstoppable growth of the realty sector".