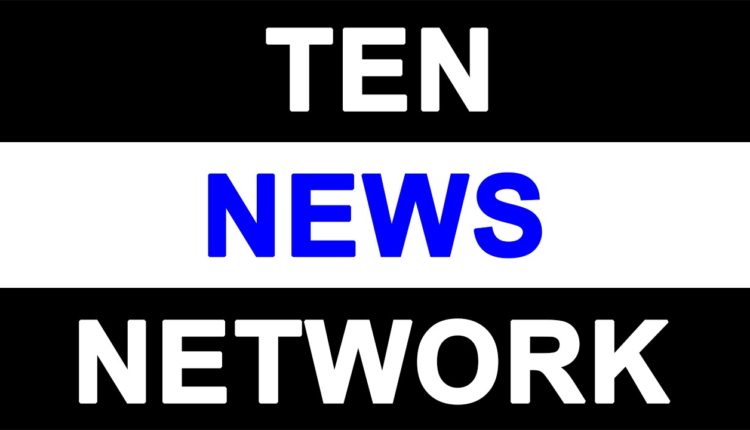 Integrated Townships – Shelters Amid Urban Chaos
by Anil Pharande, Chairman - Pharande Spaces & President - CREDAI Pune-Metro

The demand for residential property in cities like Pune, where the option is available, is now being captured by township properties. More and more homebuyers will settle for nothing less than the autonomy, independence, and convenience of a home in an integrated township.
Everything within easy reach became all the more important after the Covid-19 pandemic, which severely curtailed the mobility of people, goods and services.
The years 2020-21 caused a major rise in awareness as people realized that in unforeseen times like a pandemic, all the usual means to meet daily needs are severely curtailed. In normal times, it is possible to visit different parts of the city for healthcare, shopping, entertainment, school, and work. In the early part of 2020, Indians experienced for the very first time how dependent they were on being able to move about freely – and the advantages of having everything required for daily functioning within short distances.
But even before the coronavirus pandemic, integrated townships were popular among modern homebuyers who want more from life than traditional housing projects can provide. Given their popularity, one would have expected township projects to be available everywhere; however, integrated townships are much more elaborate than normal housing projects and require specialized knowledge and huge capital.
This is why developers can only undertake township projects with sufficient experience in this genre. Currently, there are only about 110 full-fledged integrated township projects in India, with the majority being in NCR and Pune. Because of the magnitude of projects that can often cover a hundred acres or more, townships are developed in phases. It can take 10-15 years to complete an entire township.
Who are the buyers?
The buyer profile of people looking exclusively for integrated township homes is interesting. In Pune, they are primarily employees from the IT and manufacturing sectors. These buyers are fed up with the inner city's congestion and seek homes where all their needs are taken care of.
What are they looking for?
What about these townships makes them so different from other property options available on the market? People already living in such projects confirm that nothing within the central city can match the bliss and convenience of living in these hugely advanced projects. One of the main reasons is that they offer abundant greenery, which is a rarity in over-developed cities like Pune.
Nature & healthy environment: Nature is still the master of the situation in locations developers choose for such townships. In Pune, many of these projects are located in the Pimpri Chinchwad Municipal Corporation (PCMC) in areas such as Ravet, Moshi, and Punavale. There are two reasons why Pune's leading township developers focus on PCMC. Firstly, real estate development in West Pune's PCMC is tightly regulated. Only areas demarcated for development can be used for building residential and commercial projects. Green open spaces must be mandatorily retained and maintained. Prominent developers in the PCMC have snapped up prime land exclusively for building township projects.
With good green cover already assured in the location, integrated townships take the 'nature first' mantra several steps further. Township developers ensure that their projects have plenty of green open spaces in and around the residential and commercial areas. Some of the best townships in Pune offer an unobstructed view of distant hills. And while they are well-connected by major highways, the townships' atmosphere is peaceful and pollution-free.
A modern, autonomous lifestyle: Integrated townships are in many ways, cities-within-cities. They offer all the conveniences of inner-city living while sharing none of the drawbacks. Residents have access to healthcare, shopping, entertainment and all other necessities without having to leave the township at all. Moreover, unlike in regular projects, water and electricity supply is assured in integrated townships.
Clubhouses, swimming pools, tennis courts (and in some cases even golf courses), parks, gymnasiums, jogging tracks and restaurants within fully secured and professionally maintained premises ensure that everything required to live a convenient, fulfilling life is within walking distance or a short drive away. This scientific approach also ensures that traffic and, therefore, pollution are kept to a minimum within the premises.
Connectivity: While peaceful and serene within their perimeters, integrated townships have another factor in their favour – they tend to be well-connected to the parent city. In PCMC, the most important highway is the Pune-Mumbai Expressway, and townships near it are the most successful. The Expressway is the umbilical cord between Pune and Mumbai, and, therefore the lifeblood of Pune's commercial progress.
In many ways, the Expressway brought the Hinjawadi Infotech Park into being. Today, these IT parks and also the MIDC manufacturing belt are among the most important economic drivers for Pune City. Likewise, the Mumbai-Bangalore Highway brings in further commercial growth and intercity connectivity.
Professionals from the city's IT and industrial sectors need homes close to their offices, and also relative privacy in their time away from work. Therefore, township close to the major It Parks and industrial nodes tend to draw the most demand.
Integrated Townships – Past, Present and Future
In the past, integrated townships were largely seen as a residential genre reserved exclusively for the rich. This has changed dramatically with their rising popularity. Owning a township property in PCMC has become a feasible option even for the city's middle class. High competitiveness amongst housing finance institutions has ensured that loans for purchasing homes in these projects are easily available to all.
Today, township properties are the No. 1 choice for Pune property buyers, and a priority for developers with the financial means and know-how to build them. These projects are the future wave and will eventually become the only feasible way to ensure a quality lifestyle in our rapidly growing cities.
Pollution, traffic jams, the rapidly inflating cost of fossil fuels, and disrupted water and electricity in other parts of the city will drive more and more homebuyers to seek the assurance, tranquility, and convenience of integrated townships.
With Covid-19 having brought about a major revival of homeownership and property investment sentiment, integrated townships are rightly seen as the hottest proposition. They are also completely future-proofed investments. These projects remain insulated as urban chaos and air pollution continue to build up all around. Over the decades, they will continue offering residents the same peaceful, healthy, and vibrant lifestyle.