Indian Cricket Team Ace Spinner Ravichandran Ashwin is Facing wrath by the cricket fraternity and fans For 'Mankading' Jos Butler in IPL Match.
India spin superstar Ravi Ashwin has been labeled "disgraceful" after his act to 'Mankad' England wicketkeeper batter Jos Buttler in an IPL match between the Kings XI Punjab and Rajasthan Royals in Japiur on Monday.
Australian legend Shane Warne vehemently outspoken and calling on the BCCI to sanction their spin-bowling Test star.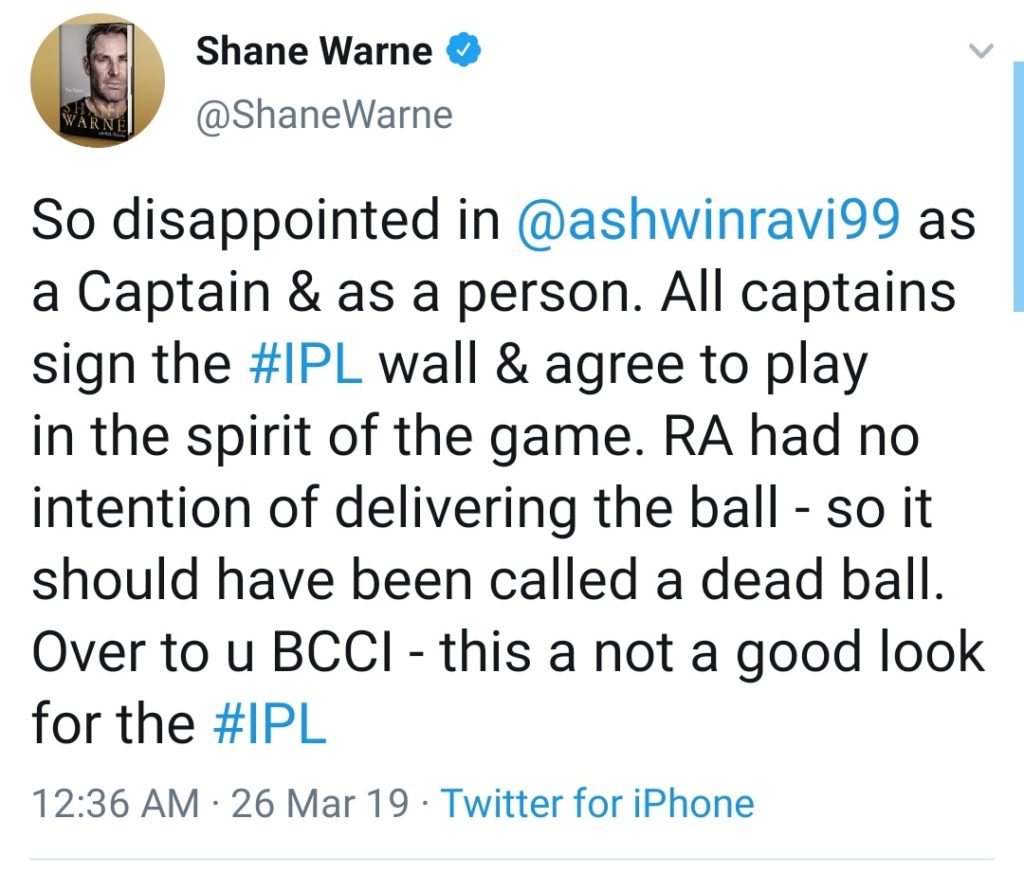 So disappointed in @ashwinravi99 as a Captain & as a person. All captains sign the #IPL wall & agree to play in the spirit of the game. RA had no intention of delivering the ball – so it should have been called a dead ball. Over to u BCCI – this a not a good look for the #IPL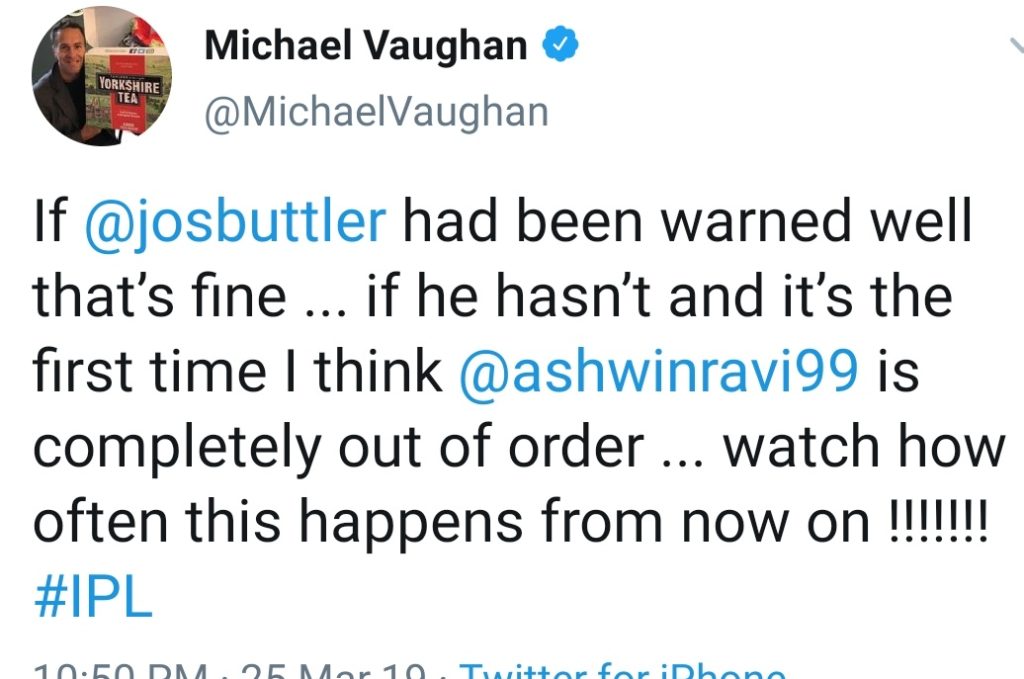 Former England captain Michael Vaughan joined in saying: "If @josbuttler had been warned well that's fine … if he hasn't and it's the first time I think @ashwinravi99 is completely out of order … watch how often this happens from now on !!!!!!!"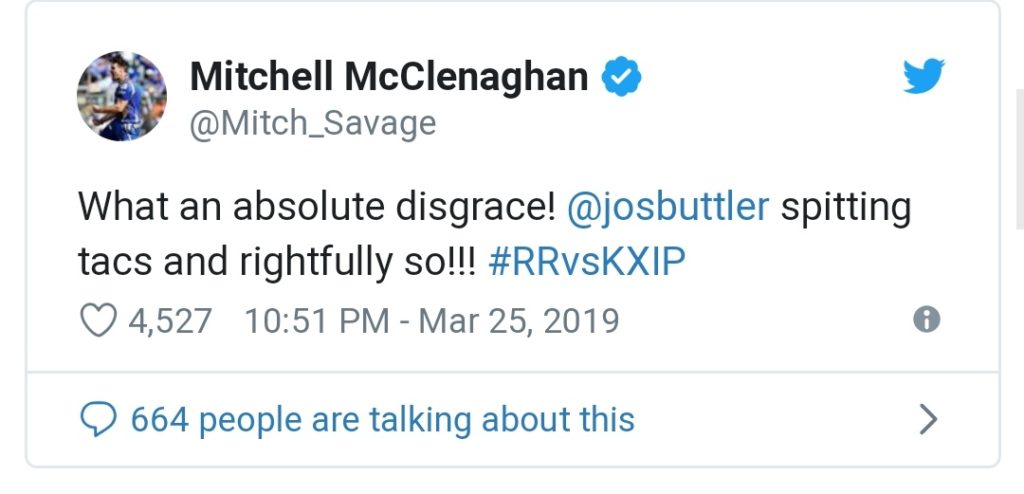 New Zealand international cricketer
Mitchell McClenaghan said,
What an absolute disgrace! @josbuttler spitting tacs and rightfully so!!!
While Ashwin in his defense said that,
'It was not planned or anything like that. It's there within the rules of the game. I don't understand where the spirit of the game comes, naturally if it's there in the rules it's there'