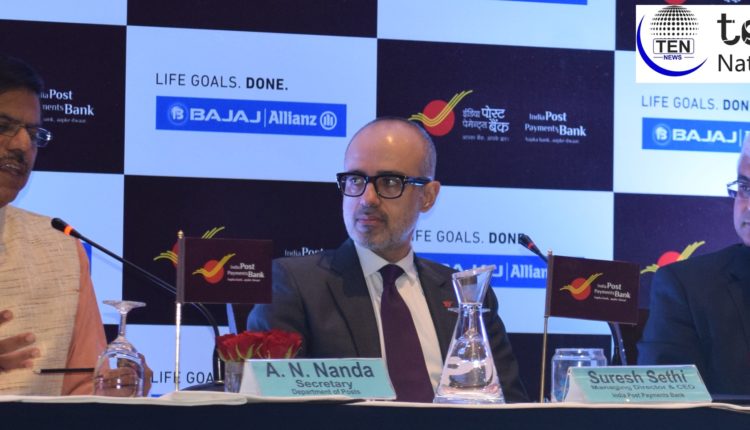 IPPB and Bajaj Allianz Life join hands to bring life insurance at your doorstep!
Prerit Chauhan (Photo & Video) By Rahul Kumar Jha
New Delhi: The government's vision of a financially inclusive society received another shot in the arm through the strategic partnership between India Post Payments Bank (IPPB) and Bajaj Allianz Life Insurance. Both the companies came together today, to formally sign the Corporate Agency Agreement.
The partnership with Bajaj Allianz Life insurance, the first life insurer to tie-up with the newly formed bank, will ensure that the awareness on the benefits of life insurance reaches every IPPB customer.
Speaking at the event, IPPB MD & CEO, Suresh Sethi, said,
"The aim of India Post Payments Bank is to build the most accessible, affordable and trusted bank for the common man and to spearhead the financial inclusion by removing the barriers for the unbanked and underbanked population. IPPB has invested in cutting edge technology to provide simplified, convenient and secure banking to its customers. As we look forward to becoming India's most accessible bank, it is important to drive financial inclusion through financial literacy. This strategic partnership will enhance customers' understanding on how life insurance secures them against life risks and also provide them access to the products to mitigate such risks."
Speaking on the occasion, Tarun Chugh, MD & CEO, Baiaj Allianz Life Insurance,
said,
"We are both excited and proud about our strategic partnership with IPPB, india's largest payments bank, with an unmatched network and a brand that resonates with every Indian. We are confident that the strength of their network coupled with our expertise will work to increase awareness about life insurance."