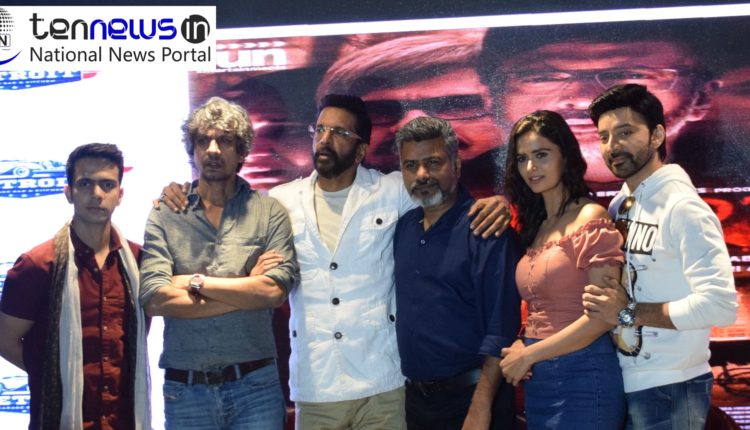 New Delhi: The star cast of 'Lupt' are leaving no stone unturned as they promote the movie ahead of its release.
The lead star cast Jaaved Jaaferi
and Vijay Raaz along with the team of the film visited Delhi today and held a press conference at Connaught Place in New Delhi.
Lupt movie story revolves a road trip goes terribly wrong in this horror film starring Jaaved Jaaferi. Written and directed by Prabhuraj, the film also stars Vijay Raaz, Niki Walia, Meenakshi Dixit, Rishina Kandhari and Rishab Chadha. It has been produced by Hanwant Khatri and Lalit Kiri and will be released on October 5.
Speaking to Media about the storyline of the movie,Versatile Actor Jaaved Jaaferi said,
"Well my character, suffers from insomnia and sees eerie visions, is advised by a doctor to take a break, Me and my family set out on a road trip, but the holiday turns out to be more stressful than we bargained. After their car breaks down in the dead of the night near the woods, a series of spooky occurrences follow. For further you have to see the movie."
Talking about choosing the horror genre for a debut feature film, Lupt director Prabhuraj said, "I didn't choose this subject intentionally. I didn't write it thinking I would make a horror or supernatural film. This was my first subject, I wrote a draft many years ago which I called Lupt, and kept registering this title. And today my film is finally made. This is very close to my heart."