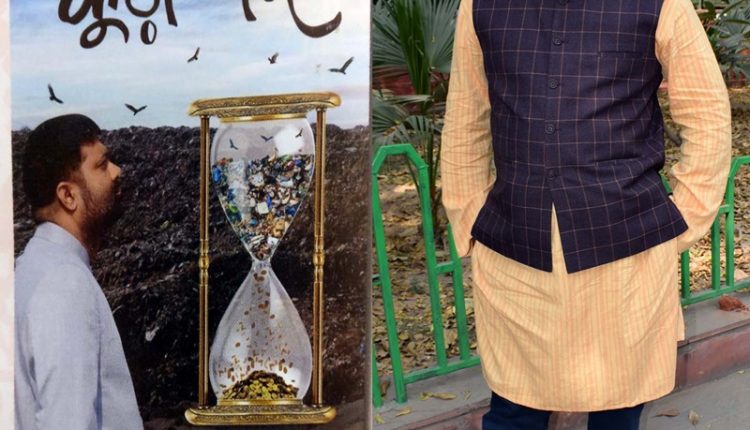 Journalist Deepak Chaurasia set to Release His First Book 'KUDA DHAN' in Capital!
Prerit Chauhan (Photo/Video) By Lokesh Goswami Ten News Delhi :
New Delhi: By analyzing the images of the journalist over the centuries we have a Perception that, Journalists educate the public about events and issues and how they affect their lives. Journalism is a part of our culture But The most important thing to understand about journalism is that its entire purpose is to serve the citizen, all the citizens of a democratic society. When you keep that in mind, you can better understand some of the more specific roles journalism plays.
Deepak Chaurasia, One of the the most successful and Prominent journalist, News Anchor and chairman of India News. In 25 years long career as a journalist from Rs 5000 Job To 500 million Owner, Deepak Chaurasia indeed has a motivational journey.

Writing his first ever publication on the issue of Cleanliness and Environment, Deepak went outside his comfort zone and penned his first Book, "KUDA DHAN." The book is set to Release on 6th March, 2018 at Constitution club of india, New Delhi.Lok Sabha Speaker Sumitra Mahajan and Road Transport, Shipping and Water Resources Minister Nitin Gadkari
Will also be present on the occasion.
"I wrote this book simply to tell everyone that nothing is a waste, we just need to look at it with the right perspective," Chaurasia Said. I want people to read my book kuda dhan to make them believe that garbage and waste can be converted in to wealth for the nation.
"in my 25 years long career as a journalist, the issue of cleanliness and environment has had the most provocative impact on my thought process. Heaps and heaps of garbage and waste and its impact on human health have become a matter of great concern for me. During Diwali last year, when the air quality if Delhi was severely affected i decided to dig out a solution to this monster called waste. I started to study about all types of waste and the available technology and their applications around the world," he said.
Speaking about the World Trash crisis, Deepak Said, "I realized during my research and studies that waste management is a huge problem not only for india, the Whole world is facing the same challenge. This is an issue global concern. Every country is facing the same problem regarding disposal of domestic waste. Agro waste management is also a herculean task. Industrial wastes are slowly making our earth barren"
"Sewer water and sludge are turning our rivers into septic drains. Islands of dead plastic waste have became a disaster for marine life. E-waste is the latest global challenge. The monster in the form of radioactive
radiation is not very far from us in shape of E-waste," added Chaurasia.