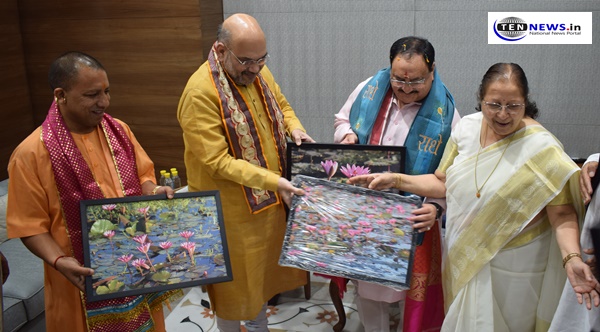 New Delhi, (18/6/2019): JP Nadda has been made the national working president of the Bharatiya Janata Party. The decision was taken in a BJP parliamentary board meeting which was chaired by PM Modi, current BJP chief Amit Shah, Sushma Swaraj and other senior leaders.
Amit Shah, who has been inducted in the Narendra Modi cabinet as the home minister, will continue to be BJP chief and will see the party through assembly elections in Maharashtra, Haryana and Jharkhand elections later this year.
Today, newly elected Union Home Minister Amit Shah felicitated JP Nadda at the party headquarters as the new Working President of Bharatiya Janata Party.
Nadda, a Brahmin leader from Himachal Pradesh, enjoys the confidence of the party's top brass and is trusted by the Rashtriya Swayamsewak Sangh – the BJP's ideological parent – and enjoys a clean reputation. He was the health minister in the first Narendra Modi government.
He was also a three-time MLA from Himachal Pradesh. Besides serving as Union Health Minister, he was also Minister for Forests, Environment, Science and Technology in the Himachal Pradesh government.