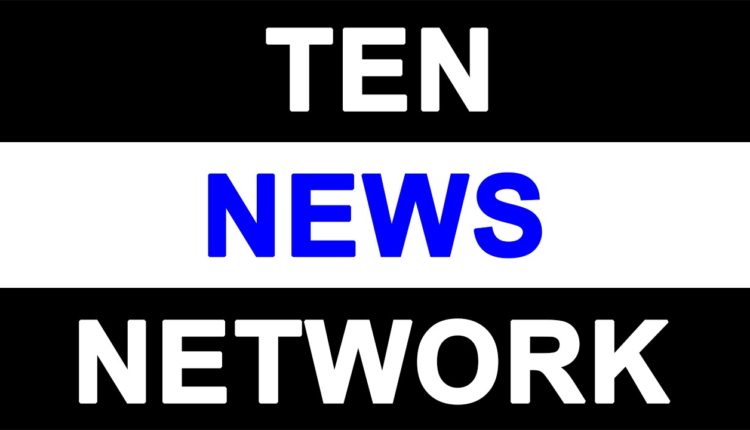 JUSTICE FINALLY SERVED TO THE BUYERS AND DEVELOPERS OF NOIDA
October 2013 will be earmarked as a month of severe crisis for the real estate pocket of Noida as the National Green Tribunal (NGT) had literally thrown a knockout punch to the developers and homebuyers who had already invested in the projects of the region. And today will go down in the history books of the NCR where the Environment Ministry has approved the draft notice that allows construction outside 100 meters on the eastern, western and southern sides of the Okhla Bird Sanctuary and 1.27 Kms on its Northern side. The distance falling within that zone has been termed as an 'Eco-sensitive zone' wherein no construction can take place. This decision means that nearly 50 projects and almost60,000 apartment buyers will be finally served justice.

"The news that the entire Noida and NCR real estate market was waiting for has finally arrived. It's a big relief for the homebuyers as well as the developers of the region as finally projects will be handed over to the respective homebuyers and development will resume in the previously affected regions. Few months back we had a top verdict for the Greater Noida West market and now the Noida market has got the decision they were waiting for. This will now allow barrier free development of the region and the sentiments that had dented will come back to the market which will ensure gradual demand shift for housing in the region" says Mr. Deepak Kapoor, President CREDAI Western U.P. & Director, GulshanHomz. Adding to the fact Mr. SudeepAgarwal, MD, Shri Group states that "Thousands of anxious homebuyers as well as developers finally find comfort with the news of reduction in eco-sensitive zone around the Okhla Bird Sanctuary. Once the final notification comes out, the developers can obtain their completion certificates from the Noida authority and can resume their long stalled processes of both construction as well as possession of complete projects. With almost 60,000 homebuyers getting possession of their homes in Noida, it will surely be a joyous festive season this year".
The NGT was set up on Oct 10, 2010 under the National Green Tribunal Act of 2010 for effective formulation of environmental policies and for keeping a strict vigil on commercial activities, in regard to maintaining a sound environment and sustainable development of nature. Thus, the tribunal has been empowered with necessary jurisdiction that would deal with matters pertaining to environment and in a way, will reduce the burden of work that usually rests with higher courts for that matter.Possession of almost 60,000 apartment buyers was kept on hold and almost 50 projects were affected due to the previous decision. The two most crucial points that were to be noted; that most of the construction had already begun when NGT was not even formed and the eco-sensitive zone in October 2013 had been increased drastically from 100 meters to 10 Kms due to which most development got affected or even halted. "The much awaited decision for the Noida region is finally out. Within a week's time the final draft notice will be out in the public that allows construction outside 100 meters on three sides and 1.27 Kms on the Northern side of the Okhla Bird Sanctuary. The under-construction projects will finally resume, completed projects will get the completion certificate, buyers who had invested will get the handover and most importantly; the property demand in Noida that had gone stagnant will yet again see an upward movement in the graph", explains Mr. Ashok Gupta, CMD, Ajnara India Ltd. Mr. Rupesh Gupta, Director, JM Housing avers "Since the decision from NGT came out back in 2013; till today over 1 lakh units were constructed and almost 60,000 units were standing ready and awaiting the handing over to the respective homebuyers. All the projects that were falling under the radar will now get the completion certificate and homebuyers will be able to move into to their dream homes. The affected under-construction projects will recommence and this construction work will further help in generating demand for real estate in Noida".
Due to such a long layoff constructed in decision making, everyone associated to the sector such as the buyers, developers and even the authority had suffered severe losses. "The buyers have been shelling out extra money in form of paying rent as they could not get their purchased home while paying EMIs at the same time, developers had to hold the inventory and authority could not register the purchased properties; thus a loss to everyone. With the decision finally coming out, this will be a win-win situation for all as homebuyers will break the shackles of living on rent, developers will be able to continue sales and state government will be able to procure several thousand crores in rupees of stamp duty", enlightens Mr. Amrit Pal Singh, Executive Director, Aprameya Group. It is estimated that this long delay had costed over Rs. 2,500 crores to buyers and builders as most homebuyers have been paying their EMIs even as they were awaiting possession and builders had to hold sold inventory and keep paying interest on their borrowings. Above all, the state government is projected to acquire close to Rs. 2,000 crores worth of stamp duty through registration of these properties. "This news has come out as a much needed breather especially for those home buyers who were staying on rent and their unit was standing ready. The dampening of the Noida region as a property hub for almost two years will see an end as potential home buyers and investors will invest again, that is sure to bring about steady capital appreciation in the regions that were affected by the previous NGT order which will also pave way for future property demand in the regions", concludes Mr. KushagrAnsal, Director, Ansal Housing.