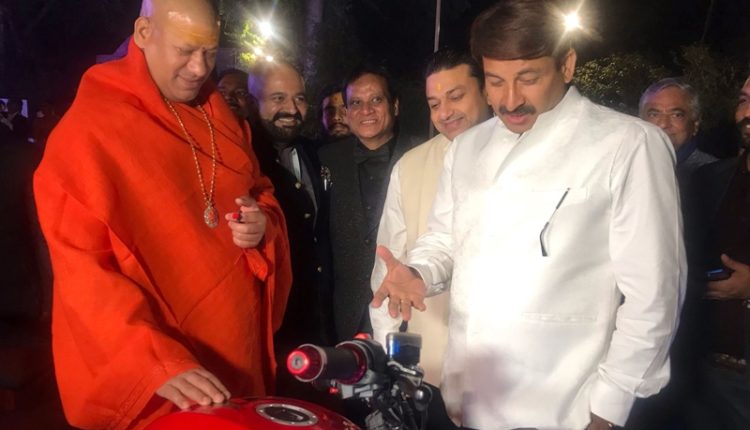 Kailashanand Giri, Manoj Tiwari join pre-launch of revolutionary Electric Vehicles by AB Motoss
Ten News Network
On Saturday, AB Motoss became the latest entrant in the buzzing EV market with the pre-launch of its Electronic Vehicles including electric scooter, electric bike, electric rickshaw and electric three wheeler scooter.

Speaking to the press during the launch event, Abhey Bansal, the founder of AB Motoss EV said that we are currently producing electric scooters, motorbikes, electric rickshaws, bicycles and plan to start with electric cars in the near future.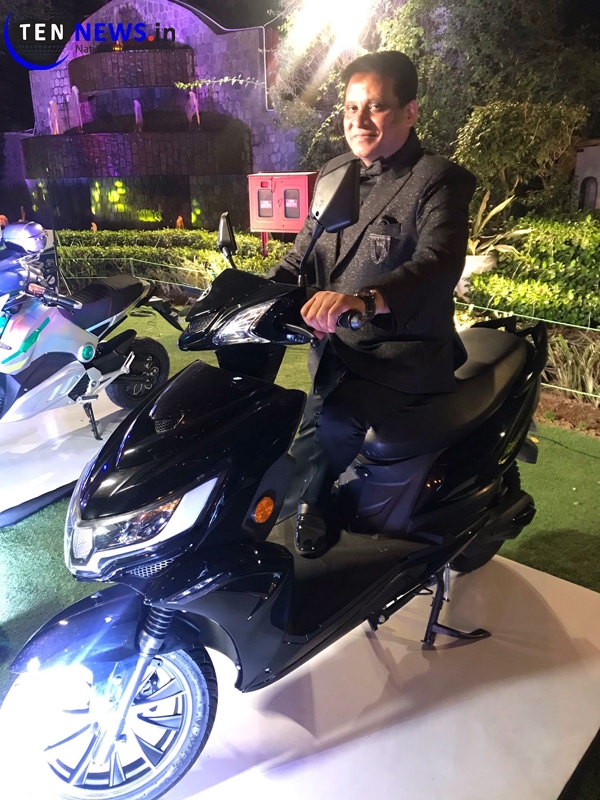 "AB Motoss EV has sales offices in Delhi, Haryana, Punjab, Dehradun, Lucknow, and Jaipur and is aiming to have a countrywide dealership network. In the coming future, we are also focusing on exports of our vehicles to the Middle East and Africa," he added.
Swami Kailashanand Giri of Haridwar congratulated and blessed the team of AB Motoss on the occasion. Kailashanand said that AB Motoss' EV's will find a place in every house of the country. These EV's will control pollution which will improve the atmosphere of the country, and also the health of the people.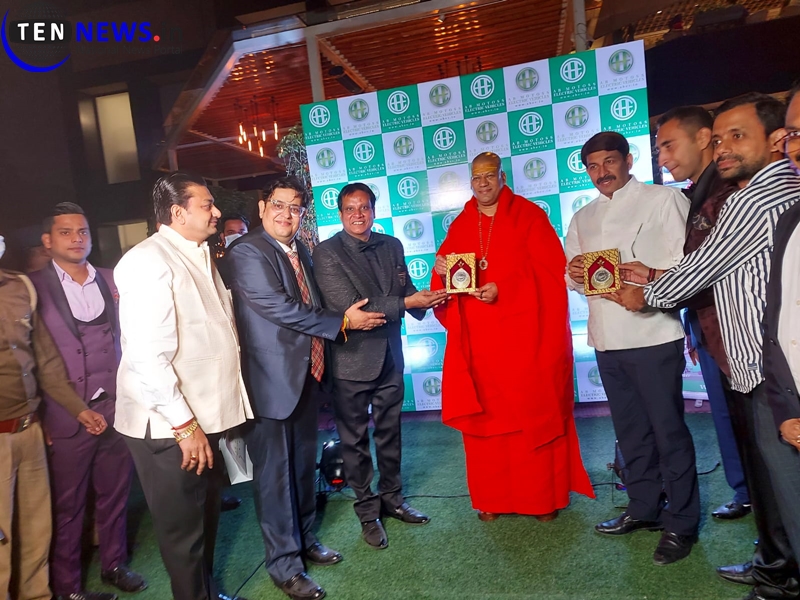 BJP MP Manoj Tiwari also hailed AB Motoss saying that the attempt made by the company to reduce the pollution by launching EVs is commendable. Manoj Tiwari also assured to book one electric bike and ride it to the Parliament.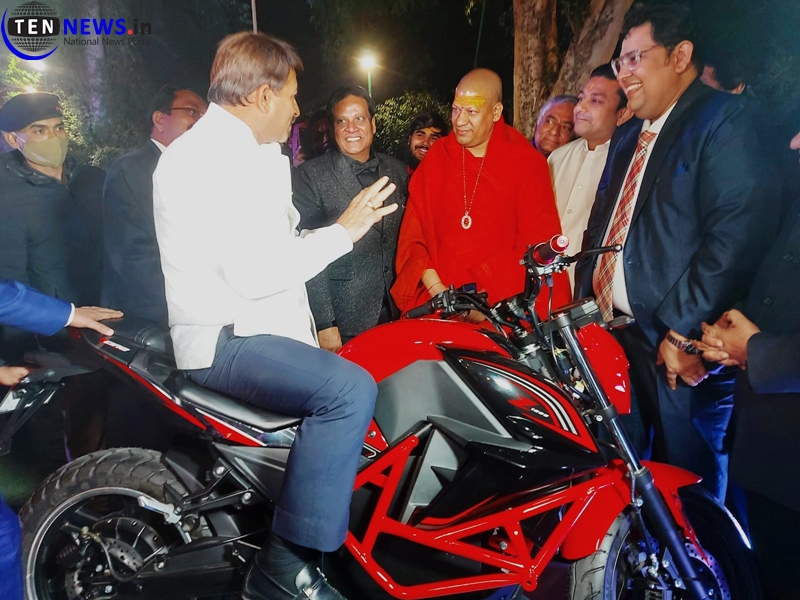 Sarthak Bansal, Director said that our electric vehicles will play an important role in 'Clean India Green India' mission. He also urged the youth to adopt green technologies to protect the environment and to ensure a sustainable future for all.
AB Motoss CEO Sumit Gautam said that the AB Motoss' Electric vehicles have advance features like GPS tracking, cruise control, reverse gear, USB Charging, keyless operation, dual disk brakes, child lock, and a recently introduced feature of emergency backup power.
Deep Khosla, COO said that the company is using the latest Li-Ion batteries which are highly reliable. The Li-Ion Batteries are fast charging and enable EVs to go longer distances.
Along with Swami Kailashanand Giri and Manoj Tiwari, Artim from Embassy of Russia; Abzayer from Embassy of Palestine; Nitin Tyagi, AAP leader; Atul Garg, Director, Delhi Fire Service; SP Bhagel, MoS for Law and Justice; Ram Avtar, MSME; Asit Singh, Commissioner, Income Tax were some of the prominent faces who graced the glittering pre launch event held in New Delhi.
Towards the end, Shibani Kashyap, a renowned Bollywood singer, mesmerized everyone with her vibrant songs.
AB Electric Vehicles Pre- launch mega event at Shangri-La Hotel New Delhi | Photo Highlights