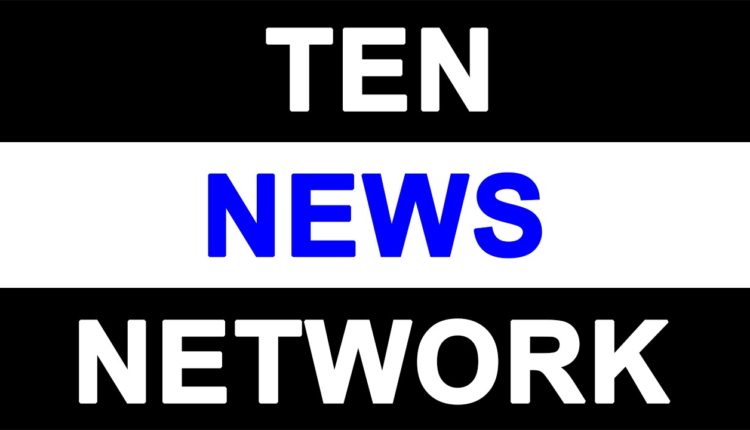 A Kaleidoscope of breakthrough ideas –
INK announces speaker line up and schedule for INK Conference 2016
The conference will bring together the brightest minds from across the globe to inspire innovation.
New Delhi, Aug 30, 2016: The highly sought-after INK Conference is journeying to Goa in September this year. Following its inception in 2010, it has become one of India's premier networking and conference experiences. The INK Conference attracts a number of the world's visionaries – CEOs, entrepreneurs, artists, technologists, and scientists, amongst others– who find themselves participating in a 3-day immersive experience, specially tailored to foster cross-disciplinary interaction.
The theme at INK2016 is Kaleidoscope; lending itself to the fusion of exponential conversations that will take place at the conference, to the multitude of cultures that will come together as well as the splendor Goa has to offer.
The 7th edition of the conference will be held at the Grand Hyatt, Goa from 16th – 18th September. An incredible line-up of speakers will share insights on topics ranging from innovations in education to health to technology and the arts. The game changers attending the conference will also have an opportunity to network post-event amongst one another.
Speakers from around the bring forward a kaleidoscope of perspectives
The three-day conference will showcase talks and performances across nine themed sessions – Yellow Brick Road, Pink of Health, Green Arrow, Silver Lining, Red Spark, Grey Matter, Golden Age, Chasing Rainbows and White Collective.
Speakers and performers at this year's conference include Abhijit Bose (CO-FOUNDER & CEO, EZETAP), Adam Sadowsky (CREATIVE DIRECTOR & FOUNDER, SYYN LABS), Amitabh Kant (CEO, NITI AAYOG), Ananth Menon (MUSICIAN), Anil Menon (GLOBAL PRESIDENT, SMART+CONNECTED COMMUNITIES, CISCO), Anubhav Gupta (CHIEF DESIGN OFFICER, GODREJ PROPERTIES), Bala Deshpande (SENIOR MANAGING DIRECTOR, NEW ENTERPRISE ASSOCIATES (INDIA)), Brock Pierce (CHAIR, BITCOIN FOUNDATION), Christopher Kirchhoff (LEAD, DEFENSE INNOVATION UNIT X), Crystal Rose (CO-FOUNDER, SENSAY), CJ Meadows (DIRECTOR, INNOVATIONS & INSIGHTS CENTER, SP JAIN SCHOOL OF GLOBAL MANAGEMENT), Dale Fox (CO-FOUNDER & CEO, TRIBOGENICS), Dali and Finn (CO-FOUNDERS, NALU), David Rowan (EDITOR, WIRED UK MAGAZINE), Gavin Wood (CO-FOUNDER, ETHCORE), Gaurav Hinduja (CO-FOUNDER AND MANAGING DIRECTOR, CAPITAL FLOAT), Gouri Mirpuri (FOUNDER, CONNECTED FOR GOOD), Heather Blair (FEMINIST), Jesko von den Steinen (SENIOR ADVISOR, BRAND IDENTITY AT THE VENETIAN MACAO RESORT), Jill Sobule (SINGER-WRITER), Kalyan Varma (WILDLIFE PHOTOGRAPHER), Kenneth Lacovara (PALEONTOLOGIST), K.T. Rama Rao (POLITICIAN, TELENGANA RASHTRA SAMITHI), Kumar Mahadevan (CHEF, MEDIA PERSONALITY), Kunal Shah (FOUNDER AND CHAIRMAN, FREECHARGE), Luis Dias (FOUNDER OF CHILD'S PLAY FOUNDATION), Madan Padaki (CO-FOUNDER & CEO, RUBANBRIDGE), Meenakshi Vijayraghavan (KALARIPAYATTU PROFESSIONAL), Narayana Peesapaty (FOUNDER, BAYKEYS FOOD), Ravi Venkatesan (CHAIRMAN, BANK OF BARODA), Ricky Kej (COMPOSER & CONSERVATIONIST), Ritesh Agarwal (FOUNDER & CEO, OYO),Rohini Nilekani (FOUNDER-CHAIRPERSON, ARGHYAM), Sanjeev Bikhchandani (FOUNDER AND CHAIRMAN, NAUKRI.COM), Shradha Sharma (FOUNDER AND CEO, YOURSTORY), Sonia Shirsat (SINGER), Subodh Kerkar (ARTIST), Sunil Rao (STRATEGIC PARTNERSHIPS DEVELOPMENT, GOOGLE INDIA), Sunitha Krishnan (ANTI-TRAFFICKING CRUSADER), Swetha Suresh (SINGER, WHISTLER, CLASSICAL DANCER), Thomas John Muthoot (CHAIRMAN, MUTHOOT PAPPACHAN GROUP), Vikas Bahl (FILMMAKER).
INK Live – inspiring the youth with innovation, ideas and experiences
For the fifth year running, INK will expand the INK experience to students and young professionals. INK is partnering with the Goa Institute of Management to gather over 500 young people to participate in a variety of workshops and interactive experiences while they watch a live stream of the INK Conference. Many of the globally acclaimed and respected attendees and speakers from the conference will join the youth in person to share their perspectives.
Registrations to attend are open on: http://inktalks.com/conferences/inklive2016/register
INK Fellows take the stage
The 7th batch of INK Fellows are an uber select group of diverse talents and will also take the stage at INK2016. They include Adhik Kadam (Social), Aditi Gupta (Entrepreneur), Akshay Nanavati (BlueSky), Anshul Tewari (Social), Avinash Saurabh (Health), Chandan Gomes (Art), Dheeraj Roy (Research), Ere Gowda (Film), Haleem Khan (Dancer), Harshit Agrawal (Tech), Kalyani Khona (Entrepreneur), Kenta Koga (Education), Jennifer Broutin Farah(Tech), Keshav Reddy (Entrepreneur), Laura Kriefman (Art), Mahesh Jadav (Social), Neha Bagaria (Entrepreneur), Nirali Kartik (Music), Pallavi Gupta (Social), Pavan Kumar (Tech), Prasenjeet Yadav (Photography), Pratik Shah (Tech), Sameer Seth (Entrepreneur), Sandhya Goli (Sport), Sarvesh Shashi (Health), Sattvik Mishra (Entrepreneur), Shannon Olsson (Science), Sheetal Amte (Health), Suranga Nanayakarra (Research) and Veerappan Swaminathan (Social).
Registrations for the INK Conference are open and information about speakers and the full program schedule is available on http://inktalks.com/conferences/ink2016/register.
INK is being supported in their world-class initiative by Godrej, Accenture, SREI and RoundGlass Partners amongst others, for this year's conference.
About INK
INK is India's foremost platform for the exchange of cutting-edge ideas and inspiring stories. Known for the annual INK Conference, INK Asia, INK Salons, and programs such as INK Fellows, we are a community that accelerates the journeys of game changers.
INK Conference
The INK Conference is our annual celebration of thinkers and doers from diverse walks of life.
World's visionaries – CEOs, entrepreneurs, artists, technologists, scientists & more – gather under one roof for a cross-pollination of ideas and chance encounters for the next big breakthrough. Game changers from every walk of life share their stories, ideas and perspectives in between 3-18 minutes – an intellectual 'Mardi Gras' if you like.