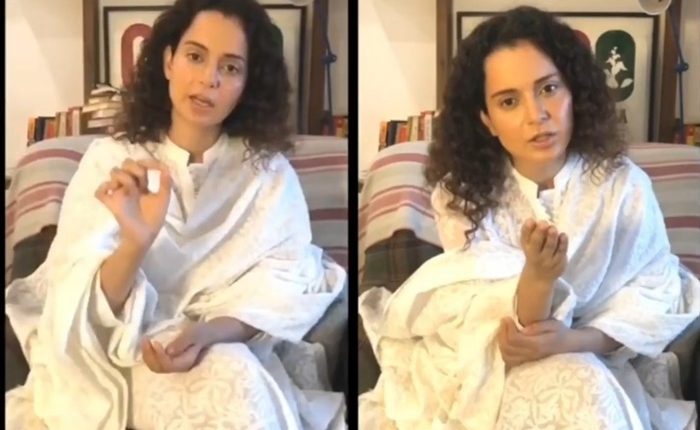 Kangana Ranaut solid response to Media Ban, Calls Journalists "termites", "pseudo-liberal" and "treacherous"
Prerit Chauhan / Rahul Kumar Jha
The controversy between the Bollywood actress Kangana Ranaut and the press association has become tense. The quarrel is growing more and more from time to time. The controversy grew so much that the Entertainment Guild of India has banned Kangana Ranaut for her behavior.



Leading to that Kangana Ranaut recently shared one of her videos on social media. In this video, Kangana Runout, talking about the Indian media targeting journalists, claiming that some are
"termites", "pseudo-liberal", "treacherous" and "attend press conferences only to get free food."

She further said, "I request you people with folded hands to go ahead and ban me, kyuki main nahi chahti ke meri wajah se tum logo ke ghar mein chulha jale (because I don't want you guys to earn your livelihood on my name.
On July 7, during a press event organised for her upcoming film 'Judgementall Hai Kya', the actor lambasted a reporter for writing "dirty things" about her film 'Manikarnika', which marked her directorial debut.
Following this, the Entertainment Journalists' Guild of India boycotted the actor and denied giving her media coverage.