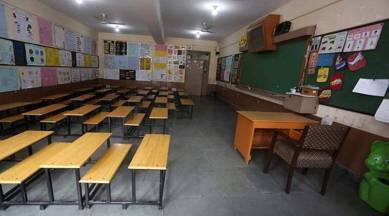 Karnataka (India), February 10, 2023: The Samagra Shikshana Karnataka (SSK) has designated 1,400 schools in Karnataka as model schools in order to improve the quality of education in the state.

An official from the school education department stated that one model school has been assigned to each hobli (cluster of adjacent villages).
The model schools will be provided with resources to introduce quality interventions such as the implementation of the National Education Policy (2020), additional teachers, early childhood care education, and improved infrastructure.
The SSK will make use of the resources already available in these schools to enhance the quality of instruction.
However, the opposition has voiced concerns about the initiative. They argued that the government should focus on providing funding for existing schools rather than creating new ones.
Moreover, some parents have expressed worries about accessibility and transportation issues due to model schools being recognized at the high school level.
The Second Karnataka Administrative Reforms Commission recently published its fourth and fifth reports, suggesting that the 6,307 Anganwadi centers located in rented premises and within 300 meters of the closest government school building should be relocated.
Additionally, it was proposed that 3,457 government lower primary schools (LPSs) and higher primary schools (HPSs) within 100 meters of one another be merged to create 1,667 higher primary schools.
The SSK is hopeful that the model school project will lead to an improvement in the quality of education in the state. However, the opposition has responded that it is important to consider the concerns raised by parents and education experts.