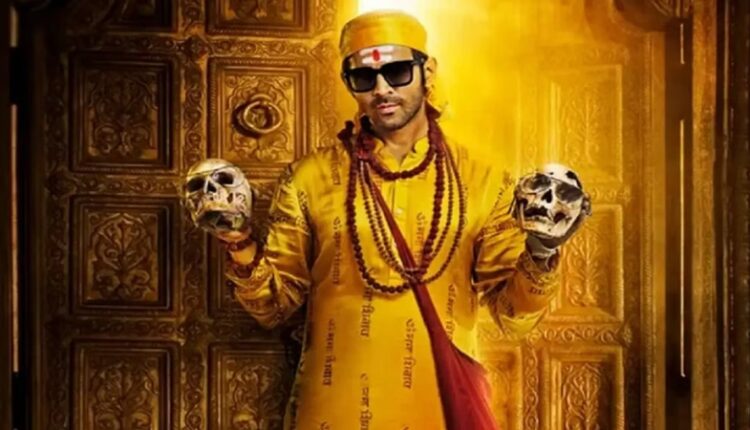 Kartik Aaryan Announces Bhool Bhulaiyaa 3
Ten News Network

New Delhi (India), 2nd March 2023: Bollywood actor and the beloved celebrity Kartik Aaryan took to Instagram on Wednesday and announced the third film in the 'Bhool Bhulaiyaa' franchise. This would would be Aaryan's second movie in the series and it is set to come out on Diwali 2024.
Aaryan posted a teaser of the film on his Instagram profile with the caption 'Rooh Baba returns Diwali 2024'. In the short clip his character 'Rooh Baba' is seen sitting on a rocking armchair inside the 'Haveli' that was shown in the second movie. The character says in hindi and teases it's audience through dialogues such as 'Did you think the story was over?' and 'I can not only talk to ghosts, but now ghosts can possess me as well.'
The eerie video sparked the interest of fans who were eagerly waiting for some news on the third movie.
In January 2023 Bhushan Kumar had announced that the movie was being made and the fans should wait as the movie will be 'big and unique'. The movie is present by Gulshan Kumar, Bhushan Kumar and T- series and will be directed by Anes Bazmee.
The original 'Bhool Bhulaiyaa' starring Akshay Kumar and Vidya Balan came out in 2007 and was an absolute blockbuster. The second movie of the horror-comedy series was released in 2022 starring Aaryan, Kiara Advani and Tabu. Aaryan was earlier seen in 'Shehzada' that underperformed at the box office.