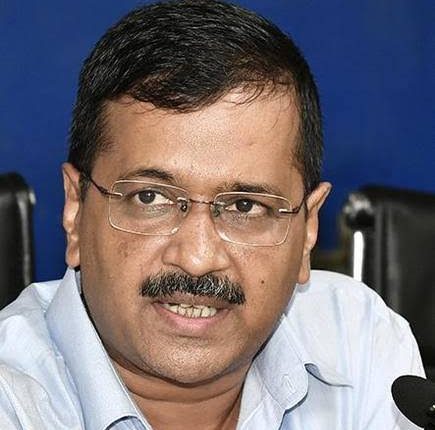 Kejriwal announces lockdown in Delhi from tomorrow till March 31st amid Corona scare
Aman Kumar /Lokesh Goswami Tennews New Delhi
Delhi Chief Minister Arvind Kejriwal on Sunday has announced that lockdown will be imposed in Delhi from 6:00 am tomorrow till 12 midnight of March 31 to control the spread of coronavirus. The government also decided to ban all gatherings of more than five people in the national capital. Earlier, the ban was on a gathering of more than 20 people.
This comes as the number of coronavirus cases in India rose to 341 on Sunday. Due to the rise, PMO advised states to issue appropriate orders to allow only essential services to operate in the 75 districts which have reported confirmed cases or casualties relating to the pandemic.
"No public transport services including operation of private buses, taxis, auto-rickshaws, rickshaws and e-rickshaws etc., shall be permitted," Kejriwal said.
"25 per cent of the DTC bus fleet will continue to ply on roads of Delhi to carry people involved in essential services," said Kejriwal, adding, all the borders of Delhi will be sealed.
The Delhi Metro Rail Corporation decided to completely halt its services saying, "As per the latest decision in the fight against coronavirus, it has been decided that metro services will remain completely closed till March 31, 2020."
"All private offices will remain closed but the employees – both permanent and contractual – will be considered to be on-duty. The companies will have to provide them with the salary for this duration," the CM said.