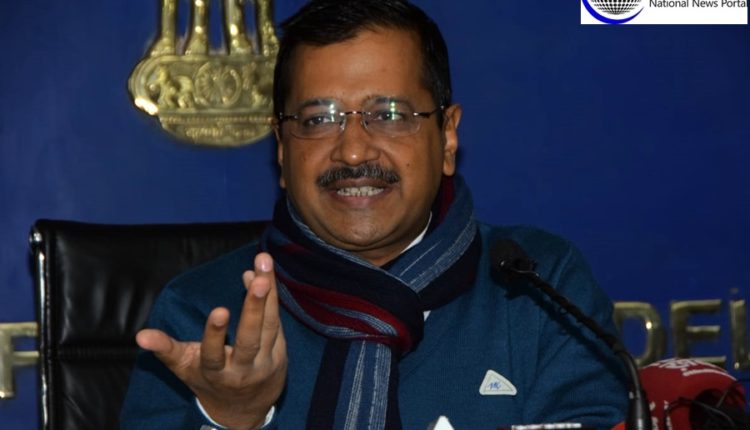 Kejriwal waives off Maths Classes & Board Examination Fees for Students of Govt Schools
Vishal Malhotra/Lokesh Goswami Tennews New Delhi :
New Delhi (30/12/2019): Before the announcement of Delhi Assembly elections, Chief Minister Arvind Kejriwal has showered another gift. Now the Delhi government will pay the fees for the board examination of government schools.
Schools of Delhi Cantt and NDMC have also been included in this.
According to the scheme, the students of the board will be provided coaching of Maths by the Delhi government. Chief Minister Arvind Kejriwal said that the benefit of subsidy of electricity was not available in Delhi Cantt area, but today it has been decided that now in Delhi Cantt, soldiers will also get the benefit of 200 – 400 unit scheme. Wherever it will be dark, there will be street lights installed.
The ruling Aam Aadmi Party (AAP) in Delhi recently started a campaign for the upcoming assembly elections in Delhi with the new slogan 'Achhe Beete Paanch Saal, Lage Raho Kejriwal'.
On 20 December, the party started its campaign in the presence of senior leaders Manish Sisodia, Sanjay Singh, Gopal Rai and other ministers and MLAs of Delhi in office.
The party office was decorated with a large banner, which also had a picture of Arvind Kejriwal.
Kejriwal's term as the Chief Minister of Delhi is about to end in February 2020, in such a situation, AAP is gearing up for the upcoming elections.