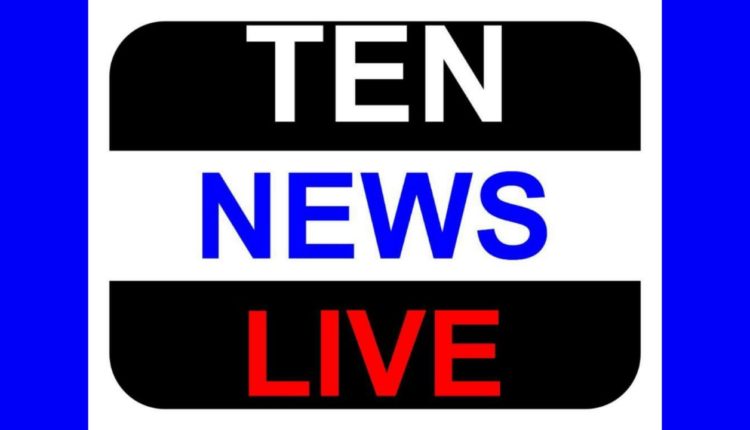 'KIDS on RAMP-age' back with a BIG bang
Navjyoti India Foundation along with India Vision Foundation,
continue to serve the children of underserved communities, with a gripping event 'KIDS on RAMP-
age' to provide an exclusive opportunity to more than 100 children. The children, in the age group of
5-18 years, walked the ramp in the show, arranged by the exclusive collections of five designers from
India, Thailand & Dubai. There were more than 50 special invitees and hundreds of people to witness
this spectacular event and to show their support towards the cause, where the children were the BIG
The children of underserved communities walked on the ramp with icons of the corporate world to
draw attention towards their untapped talent and the need for equal opportunities in terms of quality
education, better standards of living and vocational training.
Navjyoti India Foundation and India Vision Foundation (IVF), both are founded by Dr. Kiran Bedi and
provide education to the children in urban slums and to the children of prison inmates, vocational
training to youth, women empowerment and rural development in the villages of Haryana.
Speaking on the occasion, Dr. Kiran Bedi said, "We, at Navjyoti and IVF, are always working towards
bridging the gap between the haves and have-nots. The Kids on Ramp-age event is an initiative to
encourage an inclusive, harmonious and integrated society so as to empower one and all. I am very
grateful to all the supporters for becoming a part of this event and for walking hand-in-hand with the
children of Navjyoti and IVF. I would especially like to thank the five designers for providing the outfits
and to enable our children to have a joyous experience."
Excerpts from the designers and Choreographers:
Ms. Jasmine Ruanglertbutr, Director- Play It!: "Play it ! is a socially responsible brand committed to
such cause and we are proud to be invited back to fulfill the dreams of the kids again."
Mr R.K. Aneja and Mr Ashish Bhaskar Director, Rank Retails Pvt. Ltd.: "Rank Retails is here to
provide an opportunity to underserved children to look and feel good. We believe that we all can do
our little bit by giving them this chance and donate clothes back from our stores and we are sure you
that these kids will wear it with a positive attitude. It is our second experience with Kids on Ramp-age
and we have enjoyed the journey thoroughly."
Mr Sharad Mehra, CEO, Pearl Academy of Fashion: "We have been in association with India Vision
Foundation for years and it is an honor for Pearl Academy of Fashion to collaborate for Kids on Ramp-
age. Pearl Academy is a strong believer in instilling creativity through experiential learning."
Ms. Tasleem Karmali, Director, Rags Creations: "I am honored to be part of Kids on Rampage 2013
for the second time. It's a privilege to have come to Delhi from Dubai to showcase my clothes made
from scraps of material in keeping with my project 'Recycle, Sew, Serve'."
Mike Yam, Executive Director, Educomp Raffles Higher Education, Raffles Millennium
International: "This is the first time we are supporting Navjyoti India Foundation for their annual event
and we not only enjoyed but we also felt good about it. This event is a practical implementation of the
morals and values that we try to teach our students apart from the professional ethics. I sincerely hope
that this event is a true reflection of the life that these children deserve and the life that Navjyoti India
Foundation is helping them build. The smiles and cheers with which the children wore these clothes
designed by our students are all that our students want to thank for."
Mr Aditya Nagpal, Mr Vaibhav Sharma (Directors); Mr Pradyumn, Mr Abhishek Kataria
(Choreographers), Insight Fusion Chamber: "We have had an incredible time choreographing and
training the kids of Navjyoti and IVF. It was exhilarating to see them bringing out their talent and inner
spark, both of which they have in plenty, to the fore. And we hope we made that visible to you as well."
Mr Taksh Krishna Dass, CEO, Alphabetz Network Pvt. Ltd.: "Alphabetz is proud to be associated
with Navjyoti India Foundation for this commendable initiative. This gave us an opportunity to make
our own little contribution towards the larger cause of the underprivileged section of the society. As
an integrated marketing services provider, Alphabetz Network Pvt. Ltd. will continue to extend its help
towards Navjyoti's initiatives in the future."