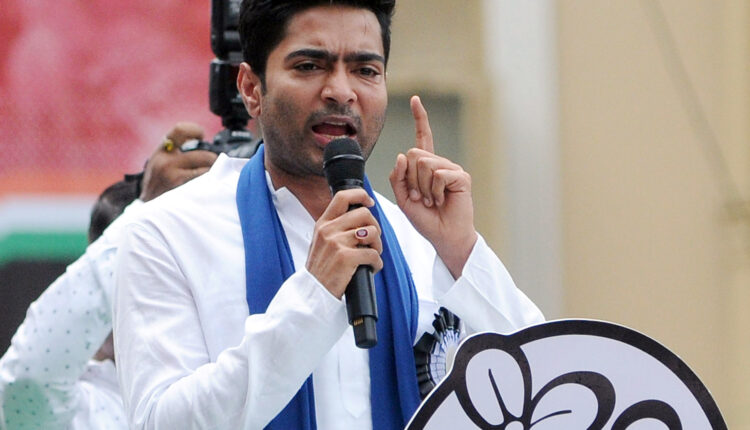 Let Centre stop our movement in Delhi, if it can: Abhishek Banerjee

Kolkata, Sep 30 (IANS) As 50 buses carrying Trinamool Congress supporters left one after another from a bus depot in central Kolkata on Saturday to participate in the party's agitation programme at Jantar Mantar in New Delhi next week, party's national general secretary and Lok Sabha MP, Abhishek Banerjee cheered them up throwing a virtual challenge to the Union government to stop their programme in the national capital on October 2-3.
"Let the Centre stop our movement in New Delhi if it can," was the message given by Banerjee to the supporters before they left for New Delhi. He also said that the common and poor people of West Bengal are suffering because of the Union government's decision of not releasing funds under different centrally sponsored schemes.
"So we will organise protest demonstrations at New Delhi in a peaceful and democratic manner on October 2 and October 3. Our agitation will continue unless the funds under such schemes are released. If the BJP government creates hurdles, we will break through those hurdles and continue with their movement," he said.
The arrangement for their transportation through buses was made after the party was denied a special train by IRCTC at the last moment on Friday.
Meanwhile, an apprehension has been floated by the Trinamool Congress that the passengers in these buses might face problems and hurdles while passing through the BJP-ruled Uttar Pradesh. The bus in-charges have been asked to be especially careful and they have been asked to immediately contact the party leaders in case they face any problem in Uttar Pradesh.
However, a senior Trinamool Congress leader confirmed that after reaching the national capital, their supporters will not face any problem regarding food and accommodation, since a number of hotels and lodges for that purpose had been booked in different locations in New Delhi.
–IANS
src/uk