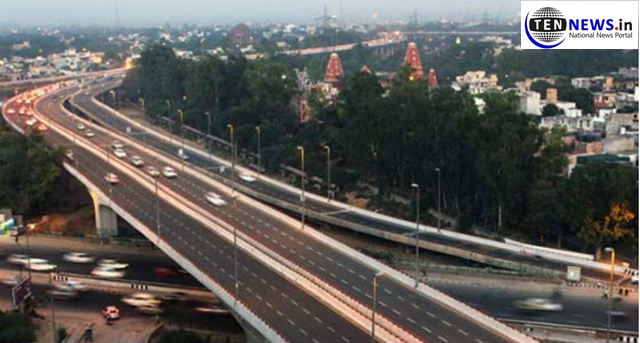 Link Road connecting Dhaula Kuan directly with Noida-Gr. Noida Expressway to be completed in next 3.5 years
Talib Khan
Noida, (16/4/2019): NCR's largest link road will be ready in the next 3.5 years in Noida. This link will connect Dhaula Kuan directly with Noida Greater Noida Expressway. This elevated road will be connected to flyover in front of the Mayur Vihar Extension.
Barapulla elevated road is being connected to the flyover of the Mayur Vihar Extension, in which the drivers who have to go to Agra or Lucknow will get a separate corridor.
The bridge company will soon make its presentation about the plan to develop the Chilla Elevated as a Green Corridor. Also, its design is based on Spine and Wing. This design has been sent to IIT Delhi for technical clearance. The construction of elevated will be in phases.
The Elevated Plan made in 2012 was passed in 2018. Now its construction is started. For this, the Noida Authority have given the bridge corporation, a casting yard in sector 35. Segments will be prepared here, and due to the very less distance, the cost of transportation can be avoided. This entire elevated road will be built as a green corridor. For this, Rain Water Harvesting, Solar Panel based Lighting, Sound proof Barrier etc. will be installed.
A total of 650 crores of rupees are expected to cost in the construction of elevated. The State Government will spend 50% of the cost and the Noida Authority will spend the remaining 50% of the cost.
Four-way interchanges will be built on this route, starting from the Chilla regulator. The interchanges will be built near Sector 15a, Sector 16a Film City, Sector 37 and Mahamaya Flyover, from where the drivers coming from Delhi can go to Sector 15a, Sector 16a Film City, Sector 38a GIP and Sarita Vihar.