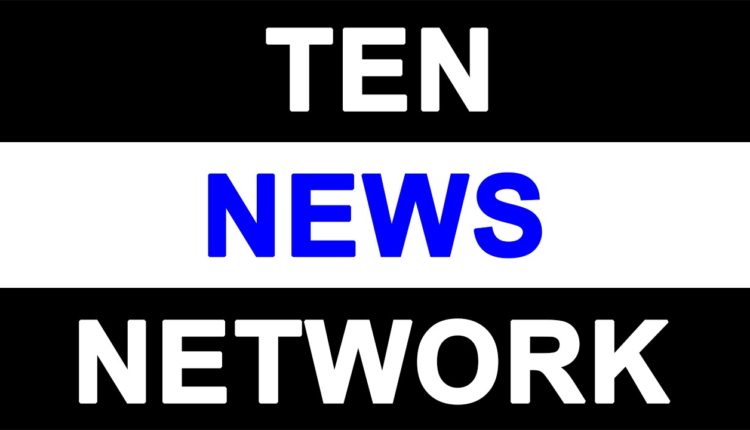 LIST OF SMART INDIA DECLARED BY HRISHI KUMAR
Taking another giant leap forward, the BJP-led NDA government today declared the list of 98 out of 100 cities for the round 1 to be developed under the Smart India Mission that also accounts to 35 percent of India's urban population. The list declared includes 12 cities for Uttar Pradesh (U.P.) shortlisted against the 13 nominated, 12 cities for Tamil Nadu, Maharashtra got 10, Madhya Pradesh 7, Gujarat and Karnataka gets 6 each, Rajasthan and West Bengal 4 each, Andhra Pradesh, Bihar and Punjab 3 each, 2 each for Odisha, Telangana, Chhatisgarh and Haryana, 1 each for Andaman & Nicobar Islands, Arunachal Pradesh, Assam, Chandigarh, Daman & Diu, Dadra & Nagar Haveli, Delhi, Goa, Himachal Pradesh, Jharkhand, Kerela, Lakshadweep, Manipur, Meghalaya, Mizoram, Nagaland, Puducherry, Sikkim, Tripura and Uttarakhand nominated. The remaining 2 cities will be declared later as Jammu & Kashmir wanted more to time to decide between Jammu and Srinagar for their nomination and U.P. has got one less. A total central funding of Rs. 48,000 crores for smart cities was declared on 25th June when our Hon'ble Prime Minister Narendra Modi launched the Smart India Mission. As per the five year plan for smart cities, the government will allocate Rs. 200 crore this year and follow up with Rs. 100 crore every year for remaining four years. Of those chosen for the smart cities project, 24 are capital cities, 24 are business hubs and 18 are cultural centres. The top 20 cities will be financed this year and the rest of the cities will be asked to overcome their deficiencies and prepare for round 2 of the competition. In the next 5-6 years, Rs. 3 lakh crores will be spent in developing the towns to provide world-class infrastructure, sustainable environment and smart solutions.

Uttar Pradesh gets the biggest chunk:
The most populous and politically vital state of India, U.P. has got 12 cities against 13 nominated namely; Moradabad, Aligarh, Saharanpur, Bareilly, Jhansi, Kanpur, Allahabad, Lucknow, Varanasi, Ghaziabad, Agra and Rampur that accounts to a joint population of 1,53,30,266. Mr. Deepak Kapoor, President-CREDAI Western U.P. & Director, GulshanHomzavers "It was extremely important that Uttar Pradesh got the maximum of the smart cities being the most populous of the states of India. The cities shortlisted are most apt to become the smart cities for this state due to agricultural, industrial, manufacturing and service sectors being the prime contributors. At the same time, U.P. as a state has also got most major infrastructural links and future plans well laid to justify being the maximum getter from this list. Uttar Pradesh has not only being independent for its survival but plays a crucial role in shaping up neighbouring states and thus, transforming this state will yield better results in future". Adding to the view, Mr. Rajesh Goyal, Vice President-CREDAI Western U.P. & MD, RG Group says "The most awaited list has finally come out with U.P. and Tamil Nadu leading the way. Speaking about U.P., out of the 13 initial cities shortlisted, the actual 12 best have made through. The list of cities shortlisted for Uttar Pradesh covers almost the entire state with maximum focus on the western and central U.P. as they meet the maximum parameters of being cities of the future. With the boat of Smart India Mission finally set to sail, we will have a different India altogether in the upcoming one decade".
From the very first day when the plan of Smart India Mission was launched; Uttar Pradesh was destined to get the maximum smart cities. The state of U.P. was created on 1st April, 1937 as the United Provinces, and was renamed Uttar Pradesh in 1950. Lucknow is the largest city and the capital of U.P. The other key cities such as Ghaziabad, Kanpur, Bareilly, Aligarh, Varanasi and others play a crucial role in shaping up the state into an industrial hub of the country. U.P. shares its boundary with 8 states and 1 country to its north and covers almost 2,50,000 sq. kms., equal to 7 percent of the total area of India; and is the fourth largest Indian state by area. The state also boasts of being among the top 3 states in the country contributing maximum to the Indian Gross Domestic Product (GDP). "History has been a witness to how important role U.P. has played in developing India since its very independence. It is great to see that U.P. tops the list for maximum number of smart cities in the country. At present also, there is a lot of infrastructural work carried throughout the state which will act as a perfect catalyst for the development of smart cities in U.P. Smart cities will assist in enhancing the lifestyle of people which will help in making them more efficient and effective, that directly contributes to growth of a region", explains Mr. KushagrAnsal, Director, Ansal Housing.
"Developing Smart Cities will be like revamping the existing ones into better and much proficient cities that will not only promote growth of the region but provide a better living style to its residents. Development of smart cities will largely attract job employment, FDI, infrastructural growth and economic development of a region which will directly add to the GDP of the country and progress of Uttar Pradesh as a state", states Mr. Amrit Pal Singh, Executive Director, Aprameya Group. Also agrees Mr. Ankit Aggarwal, CMD, Devika Group, as he says "There exist a ripple effect of growth in the neighbouring areas once a region observes independent growth. The refurbishing of the 12 cities of Uttar Pradesh will act as a push to their nearby regions. For instance, Ghaziabad as a smart city will promote development of Noida, Greater Noida, Yamuna Expressway and other such nearby regions. Thus, the 12 smart cities will have a multiplier effect on the other regions that will develop the entire state and consequently, the country".
India on road to development:
With the list of 98 citiesout; now we are talking development of the nation. A decision that every citizenof this country has been dreaming for the last one year is now becoming real. It is to be understood that not only will the 98 cities witness development across the nation but to develop those smart cities, neighbouring and related cities will have to be bought to a bare minimum development graph to support the smart cities around. The division looks just and logical with almost every key contributing city being touched. "The day is not far now when we'll see smart cities up and running in India asnow we are moving towards a healthy and much sustainable environment. Almost 35 percent of India's urban population falls within these 98 cities that will now see a major mental and physical makeover of its population. The road to India's development is now becoming fairly visible that will be most significant to bring this country on the global map", claims Mr. Dujender Bhardwaj, Director, Marina Suites.
The development of smart cities will pave way for global giants to invest in India in a big way thereby enhancing the FDI inflow for the country in the form of liquidity, manpower, technology and knowledge. This will in turn help in boosting the economic and human development of the country. "Our country is now fully prepared to develop into a smart nation with smart people. In order to ensure smooth development of smart cities; it will be most imperative that the central and state governments work hand-in-hand with each other in implementation of plans and procedures. Clearing the land and GST bill has become the need of hour now and providing timely clearance to projects will be most crucial, only then can we see timely execution of smart cities in our country", concludes Mr. Rajnikant Sharma, CMD, RJ Group.
List of 98 cities shortlisted for stage-2 of Smart Cities Mission:
S.No.
Name of State/UT
No. of Cities shortlisted
Names of Potential Cities shortlisted
Population of cities
1
Andaman & Nicobar Islands
1
1.      Port Blair
1,40,572
2
Andhra Pradesh
3
1.      Vishakapatnam

2.      Tirupati

3.      Kakinada

18,78,980

3,74,260

3,50,986

3
Arunachal Pradesh
1
1.      Pasighat
24,656
4
Assam
1
1.      Guwahati
9,62,334
5
Bihar
3
1.      Muzaffarpur

2.      Bhagalpur

3.      Biharsharif

3,93,724

4,10,210

2,96,889

6
Chandigarh
1
1.      Chandigarh
10,55,450
7
Chhattisgarh
2
1.      Raipur

2.      Bilaspur

10,47,389

3,65,579

8
Daman & Diu
1
1.      Diu
23,991
9
Dadra & Nagar Haveli
1
1.      Silvassa
98,032
10
Delhi
1
1.      New Delhi Municipal Council
2,49,998
11
Goa
1
1.      Panaji
1,00,000
12
Gujarat
6
1.      Gandhinagar

2.      Ahemdabad

3.      Surat

4.      Vadodara

5.      Rajkot

6.      Dahod

2,92,797

55,77,940

44,67,797

17,52,371

13,23,363

1,30,530

13
Haryana
2
1.      Karnal

2.      Faridabad

3,02,140

14,14,050

14
Himachal Pradesh
1
1.      Dharmashala
22,580
15
Jharkhand
1
1.      Ranchi
10,73,427
16
Karnataka
6
1.      Mangaluru

2.      Belagavi

3.      Shivamogga

4.      Hubballi-Dharwad

5.      Tumakuru

6.      Davanegere

4,84,785

4,88,292

3,22,428

9,43,857

3,05,821

4,35,128

17
Kerala
1
1.      Kochi
6,01,574
18
Lakshadweep
1
1.      Kavaratti
11,210
19
Madhya Pradesh
7
1.      Bhopal

2.      Indore

3.      Jabalpur

4.      Gwalior

5.      Sagar

6.      Satna

7.      Ujjain

19,22,130

21,95,274

12,16,445

11,59,032

2,73,296

2,80,222

5,15,215

20
Maharashtra
10
1.      Navi Mumbai

2.      Nashik

3.      Thane

4.      Greater Mumbai

5.      Amravati

6.      Solapur

7.      Nagpur

8.      Kalyan-Dombivall

9.      Aurangabad

10.  Pune

11,19,000

14,86,000

18,41,000

1,24,00,000

7,45,000

9,52,000

24,60,000

15,18,000

11,65,000

31,24,000

21
Manipur
1
1.      Imphal
2,68,243
22
Meghalaya
1
1.      Shillong
3,54,325
23
Mizoram
1
1.      Aizawl
2,91,000
24
Nagaland
1
1.      Kohima
1,07,000
25
Odisha
2
1.      Bhubaneshwar

2.      Raurkela

8,40,834

3,10,976

26
Puducherry
1
1.      Oulgaret
3,00,104
27
Punjab
3
1.      Ludhiana

2.      Jalandhar

3.      Amritsar

16,18,879

8,68,181

11,55,664

28
Rajasthan
4
1.      Jaipur

2.      Udaipur

3.      Kota

4.      Ajmer

30,73,350

4,75,150

10,01,365

5,51,360

29
Sikkim
1
1.      Namchi
12,190
30
Tamil Nadu
12
1.      Tiruchirapalli

2.      Tirunelveli

3.      Dindigul

4.      Thanjavur

5.      Tiruppur

6.      Salem

7.      Vellore

8.      Coimbatore

9.      Madurai

10.  Erode

11.  Thoothukudi

12.  Chennai

9,16,674

4,74,838

2,07,327

2,22,943

8,77,778

8,31,038

5,04,079

16,01,438

15,61,129

4,98,129

3,70,896

67,27,000

31
Telangana
2
1.      Greater Hyderabad

2.      Greater Warangal

67,31,790

8,19,406

32
Tripura
1
1.      Agartala
4,00,004
33
Uttar Pradesh*
12
1.      Moradabad

2.      Aligarh

3.      Saharanpur

4.      Bareilly

5.      Jhansi

6.      Kanpur

7.      Allahabad

8.      Lucknow

9.      Varanasi

10.  Ghaziabad

11.  Agra

12.  Rampur

8,87,871

8,74,408

7,05,478

9,03,668

5,05,693

27,65,348

11,12,544

28,17,105

11,98,491

16,48,643

15,85,704

3,25,313

34
Uttarakhand
1
1.      Dehradun
5,83,971
35
West Bengal
4
1.      New Town Kolkatta

2.      Bidhannagar

3.      Durgapur

4.      Haldia

36,541

6,33,704

5,71,000

2,72,000

36.
Total – 35
98
98
11,01,18,799
*12 cities have been shortlisted from Uttar Pradesh against the 13 cities allocated.
Note: Jammu & Kashmir has asked for more time to decide on their potential Smart City.