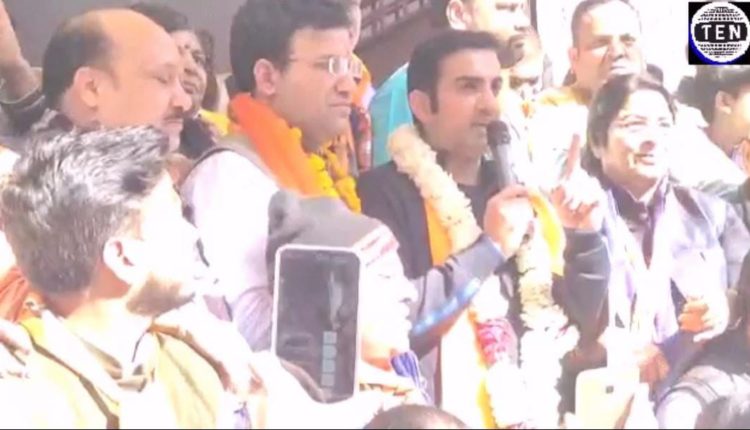 Manish Sisodia is the Liquor Mafia of Delhi, alleges Gautam Gambhir
Vishal Malhotra/Lokesh Goswami Tennews New Delhi :
New Delhi (23/01/2020): BJP Leader and former Indian Cricketer Gautam Gambhir today said that the Deputy Chief Minister of Delhi, who calls himself, the so called 'Education Minister', is in reality the 'liquor mafia' of nation's capital.
He said this as a star campaigner at Patparganj Vidhan Sabha Seat at BJP Candidate Ravinder Negi's residence earlier today.
He said that the ruling Indian Party has given a perfect candidate for the people of Patparganj, Ravinder Negi is an educated person and we the people of India needs people like him, as our leaders.
In Delhi, votes will be casted for the assembly elections on February 8 and the results will be declared on February 11. The last date for filing nomination papers for the Delhi Assembly elections was 21 January while the scrutiny of nomination papers was held on 22 January. Apart from this, the last date for withdrawal of nomination papers is 24 January. Delhi has 70 assembly seats out of which 58 are in general category while 12 seats are reserved for scheduled castes.