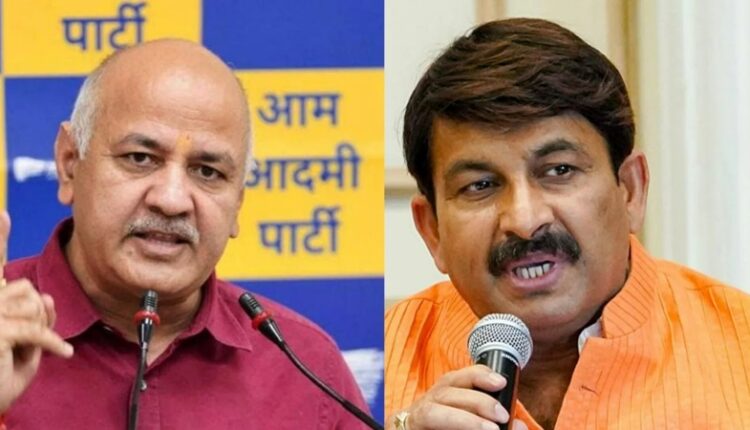 Manoj Tiwari plotting to kill Kejriwal, claims Sisodia
Ten News Network

New Delhi, Nov 25, 2022: A delegation of the Aam Aadmi Party (AAP) will visit the Election Commission on Friday as it has alleged that the BJP is concocting a conspiracy to assassinate Delhi Chief Minister Arvind Kejriwal.
Deputy Chief Minister Manish Sisodia has alleged that Delhi MP Manoj Tiwari is part of the conspiracy to kill CM Kejriwal as the party is afraid of its defeats in Gujarat and MCD polls. "For this open threat to kill Delhi CM Arvind Kejriwal, strict action should be taken against Manoj Tiwari and he should be arrested," said Sisodia.
On Friday, AAP spokesperson Saurabh Bharadwaj along with other party lawmakers are expected to reach the poll body at around 12:30 pm. The party is set to file a complaint with Vijay Dev, Delhi State Election Commissioner, against the BJP alleging that they are concocting a conspiracy to assassinate CM Arvind Kejriwal.
Sisodia's allegations came in response to Manoj Tiwari's tweet wherein he had relayed concern over Kejriwal's security, while shedding light on recent allegations of corruption and "selling of tickets" for the MCD polls.
In response to the allegations labeled at him, Manoj Tiwari said, "I'm concerned about Arvind Kejriwal's safety. Manish Sisodia reading an old script of the BJP conspiring to kill Kejriwal."