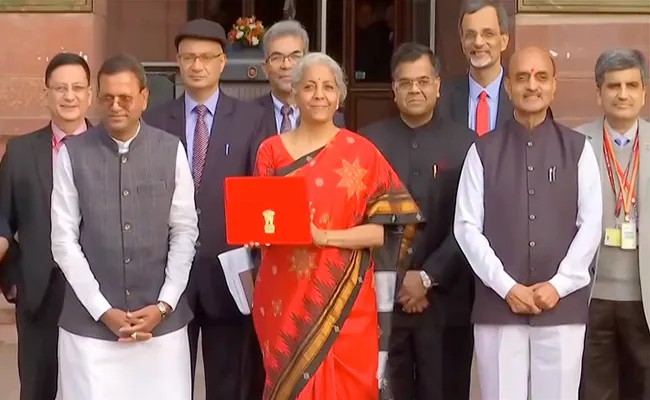 Mantra Of "Leaving No One Behind" Has Resulted In Inclusive Development Since 2014: Govt
Ten News Network
New Delhi (02/02/2023): Highlighting the country's achievements since 2014, Union Finance Minister, Nirmala Sitharaman while presenting the Union Budget 2023-24 emphasized the mantra of "leaving no one behind" has resulted in inclusive development of the country. This has ensured a better quality of living and a life of dignity for all citizens, she highlighted.

Enumerating on the numerous achievements of the Government since 2014, she pointed out that the per capita income has more than doubled to Rs. 1.97 lakh.
In addition, in the past nine 9 years, the Indian economy has increased in size from being 10th to 5th largest in the world. "We have significantly improved our position as a well-governed and innovative country with a conducive environment for business as reflected in several global indices and have made significant progress in many Sustainable Development Goals," she stated.
Noting that the economy has become a lot more formalized, the Union Finance Minister stated that this is reflected in the EPFO membership more than doubling to 27 crore.  In addition,  7,400 crore digital payments of Rs. 126 lakh crore were made through UPI in 2022.
The Union Finance Minister gave credit to the efficient implementation of many schemes with universalisation of targeted benefits for the resultant inclusive development across the country since 2014.
Some of the notable achievements include:
11.7 crore household toilets under Swachh Bharat Mission,
 9.6 crore LPG connections under Ujjawala,
 220 crore Covid vaccination of 102 crore persons,
 47.8 crore PM Jan Dhan bank accounts,
Insurance cover for 44.6 crore persons under PM Suraksha Bima and PM Jeevan Jyoti Yojana, and
Cash transfer of  Rs.2.2 lakh crore to over 11.4 crore farmers under PM Kisan Samman Nidhi