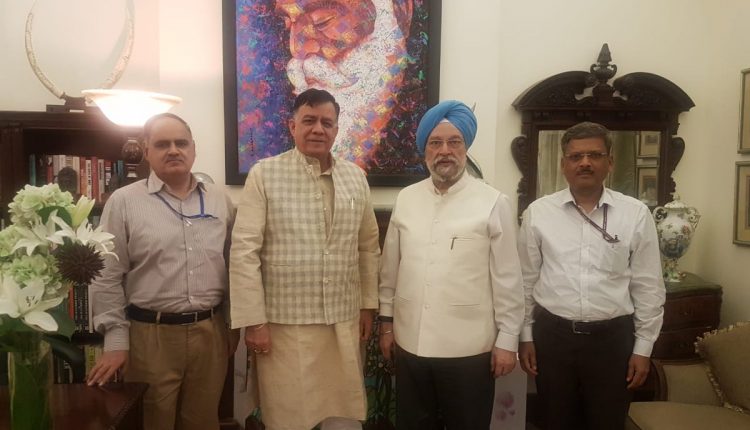 Meeting held to discuss Gautam Buddha Nagar buyer trouble, Union Development Minister Assures swift action!
Ashish Kedia
Builder-Buyer tussle has been the prolonged cause of concern for Noida Authority from past many years. With change in state and central governments the issue had again come to forefront and serious measures were taken to resolve the grievance of lakhs of home  buyers.
However despite tripartite meetings, CM's direct intervention, authority's phase wise allotment scheme etc. the trouble of many thousand home buyers still remains unattended. Many court cases, litigation's, bankruptcy proceedings etc. have also limited Noida Authority's role in case of many prominent builders.
Indeed acknowledging the aggression and continuous protest of home-buyers and investors, UP Government seems to be brainstorming over the measures that can be adopted to end the deadlock on different projects and resume constructions.
Proceeding ahead on various models, UP Minister for Industries Satish Mahana along with Noida Authority CEO Alok Tandon today met Union Minister for Urban Development and Housing Hardeep Singh Puri. Though exact details of discussions weren't revealed till the time of writing of this news, Satish Mahana however tweeted that Gautam Buddha Nagar buyer issues were discussed in the meeting and Union Minister has assured for swift action in this regard.
However a source privy to meeting claimed that bailout packages for builders were discussed in the meeting.
(More Details Awaited)