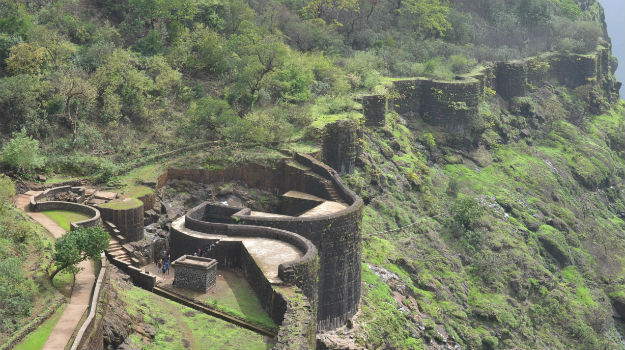 Valor of Chatrapati Shivaji Maharaj and how a Lieutenant General is Preserving A Part of Maratha Legacy in Lutyens Delhi
Ashish Kedia
New Delhi
Chatrapati Shivaji Maharaj enjoys an immense popularity and commands respect from the Indian diaspora spread throughout the world. Tales of his valor are narrated and heard with pride throughout the world. However there are some eminent individuals who are blessed with having a direct connection with this great Maratha king.
One such blessed individual is Sambhajiraje who happens to be the direct 13th descendant of the Chhatrapati Shivaji and the erstwhile social reformer, Chhatrapati Shahu of Kolhapur.  Sambhajiraje Chhatrapati is the heir of illustrious and most revered royal family of India, hailing from the direct lineage of the legendary Chhatrapati Shivaji Maharaj, Kolhapur royal family.
Currently a member of Upper house of Parliament, Sambhajiraje also travels extensively across India to look after different aspects of public welfare.
On invitation of Lieutenant General PJS Pannu, Shambhajiraje along with his PS Yogesh Kedar recently visited his humble adobe in New Delhi. However the visit that was expected to be a social call, turned out to be much more than that.
Reminiscing about the visit Yogesh Kedar says, "As soon as we entered his sprawling bungalow at Kushak Road, New Delhi we were greeted with the sight of a beautiful and realistic model of Singhad Fort. On inquiry LG Pannu informed that this is a made-to-scale model which has been created as a memory of Maratha valor and pride".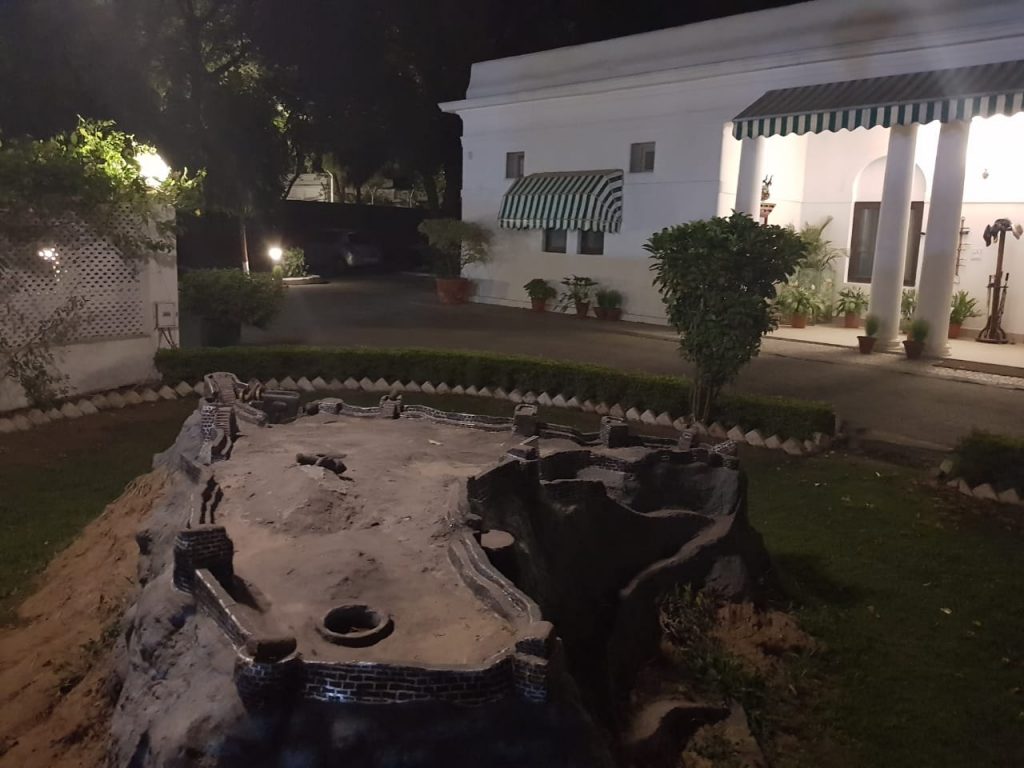 It must be recalled that Tanaji Malusare, a general is Chatrapati Shivaji Maharaj lost his life while capturing Singhad fort only and hearing about his martyrdom, Chatrapati Shivaji famously said, "Gad aala, pan Sinha gela" – "The Fort is captured, but the Lion was lost". Even today Maratha Light Infantry celebrates Maratha Day on every 4 Feburary in his memory.
Speaking further Yogesh Kedar adds, "Thereafter when we entered inside his house, a horse riding mural of Shivaji Maharaj was placed atop a stool below which hung the Maratha Infantry flag with "Colonel of the regiment" inscription over it. The Lieutenant General then guided MP Sambhajiraje and me to the Maratha Corner of the house. After sitting there he pointed out towards the back lawns and said that he will soon get a scaled model of Raigad fort created here to keep him inspired. He also talked about how Shivaji Maharaj has the maximum influence in his life and how he is always inspired by his strength, command and valor".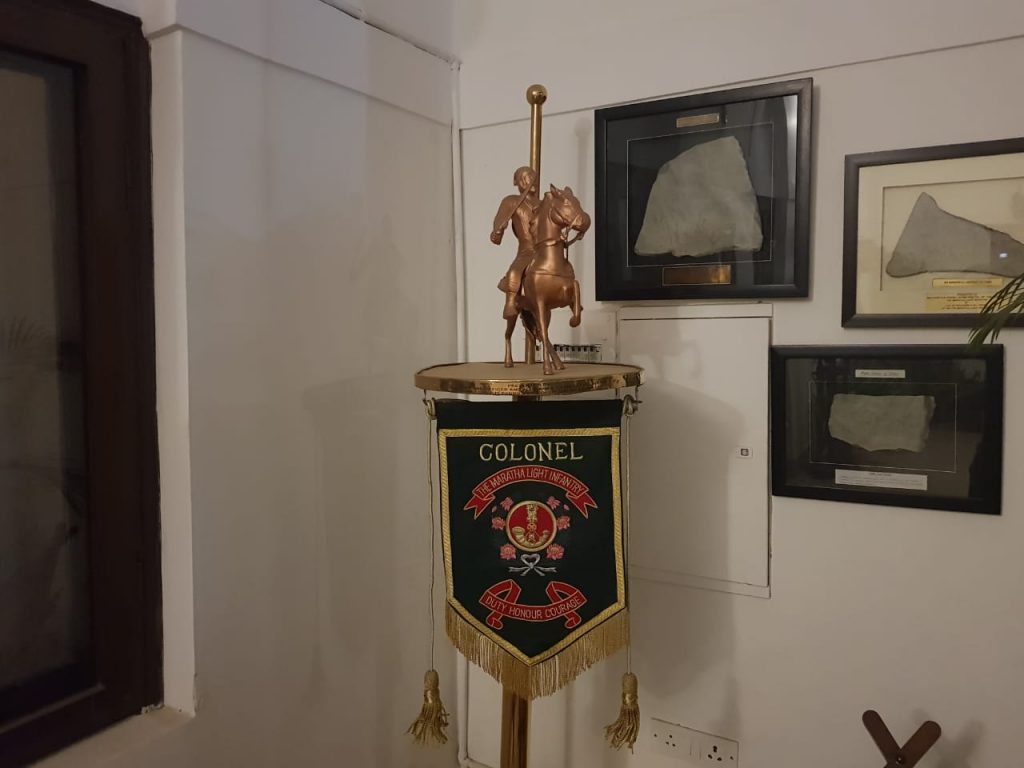 Lieutenant General PJS Pannu also talked about work of Sambhajiraje and appreciated his efforts.
On being asked by Yogesh Kedar about his exceptional affection towards Maratha legacy despite being a Punjabi, the LG asnwered, "I am Punjabi by birth but a Maratha by work. I take pride in calling myself a Maratha".