Models hit the Runway in Designer Rosy Ahluwalia's Fashion Show 'Khadi in Bridal Couture'
ROHIT SHARMA / PRERIT CHAUHAN
New Delhi :– The audience was spellbound as India's leading designer Rosy Ahluwalia's showcased her ground-breaking modern twists using 'Khadi in Bridal couture' in a Fashion show held at Hotel Taurus Sarovar Portico, New Delhi
Rajni Panwar & Rosy Ahluwalia in association with Balaji Media presented "KHADI MERI SHAAN" An evening to celebrate the power & magic of "KHADI". The Beautiful set was designed by Balaji Media.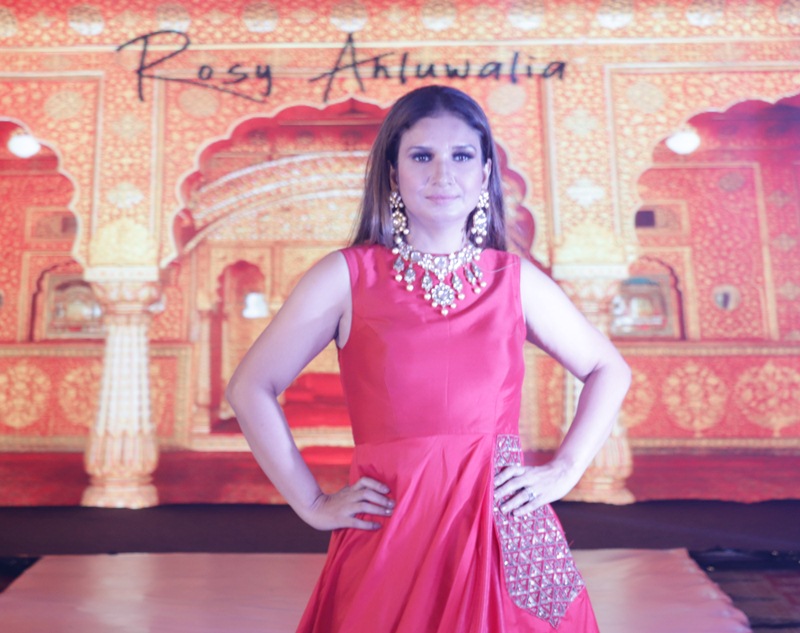 The journey of khadi has been about maintaining a balance between traditions and modernity.The show's highlight was the ramp walk by the models wearing Khadi in Bridal Couture Gracefully.
Collection by Rosy Ahluwalia saw khadi combined with dresses to
bridal lehengas and de-constructed local silhouettes, she have taken on the fashion challenge to reinvent the humble fabric into high-fashion wear.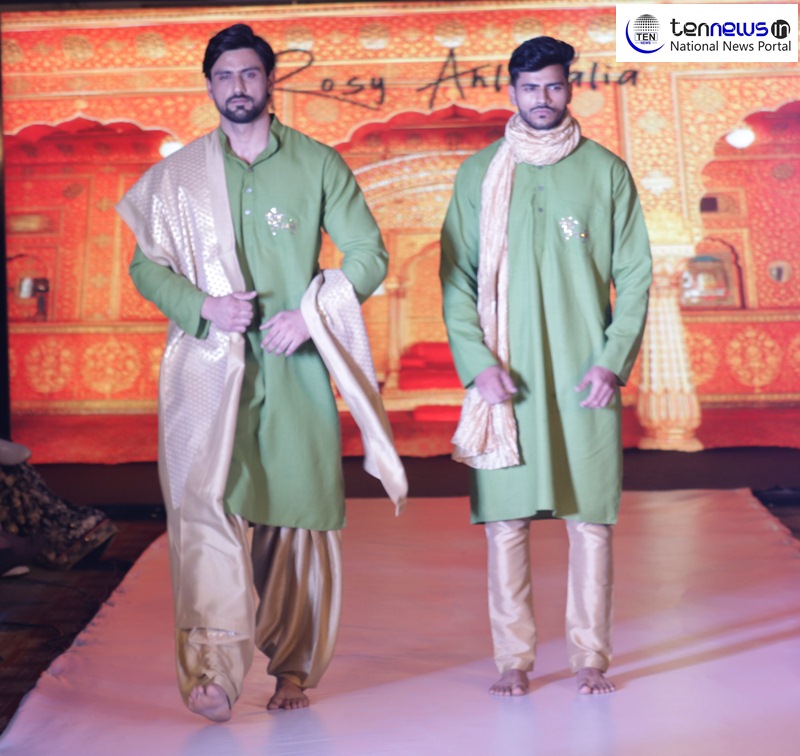 Designer Rosy Ahluwalia is the first designer from India to showcase her collection at Tribute to Hollywood Haute Couture Oscar Fashion Show 2018 happened at West Hollywood, California.
Speaking to Ten News, Media Partner of the Event, Rosy Ahluwalia Said, "It's been 20 years i have been in this line. Khadi i have picked up in such a way, because i have felt khadi means politician wear of kurta pajama. I want to showcase khadi in glamorous. Khadi is all set to reach new heights in coming days and we will leave no stone upturned to make it most popular fabric of the world."
Speaking to Ten News at Event, Bipin Sharma, who is a Media Consultant, Conceptualizar and Consulting Editor. said, "See i have been into print media for more than 2 decades, which includes my experience into digital media as well. 'If we talk about Digital Media the first thing which comes in our Mind is Ten News,' undoubtedly they have set new benchmark. I have always been interested in fashion. Today's evening which is totally focused on Khadi. So as the Punchline say that an evening to popularize and promote the magic of khadi that speaks volume for itself."
Excited Models sharing their experience wearing Rosy Ahluwalia's Garments said," "It's really fabulous and i love what i'm wearing right now. I love the color and it's made of khadi. So it's a new concept introducing khadi in bridal wear. We have been rehearsing pretty hard. It's a fabulous collection and it's pretty new. So we are really excited."
Photo Highlights: Rosy Ahluwalia's Fashion Show 'Khadi in Bridal Couture'
Video Highlights: Rosy Ahluwalia's Fashion Show 'Khadi in Bridal Couture'