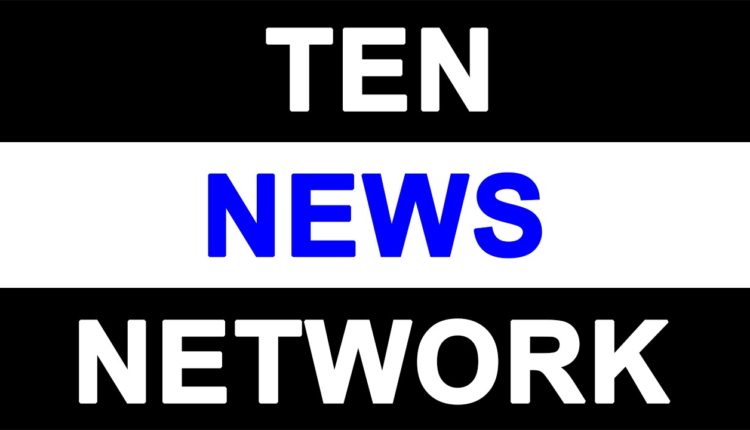 Mumbaikars can now pay electricity bills 'On the Go' using Vodafone M-Pesa
Mumbaikars can now pay electricity bills 'On the Go' using Vodafone M-Pesa
M-Pesa facilitates instant electricity bill payments in the city; Partners with BEST Undertaking, Reliance Energy and Tata Power Co. Ltd.
Vodafone M-Pesa, a unique and innovative Digital Wallet service from Vodafone that offers Money Transfer, Bill & Utility Pay, Merchant Payments and Business Solutions, has partnered with BEST Undertaking, Reliance Energy and Tata Power Co. Ltd., offering Mumbaikars an easy-to-use facility that enables consumers to pay their electricity bills. Vodafone m-Pesa offers customers a cashless, secure and easy way for electricity bill payments with the largest network of agents (or CashIn Points) to enable digitization of money for the Cash holding population
Vodafone has more than 87 lakh subscribers in Mumbai who will be able to pay electricity bill through M-Pesa assisted by more than4000+ outlets (or CashIn Points) including Vodafone Company owned stores, franchisees, and multi brand outlets. These CashIn Points provide convenience and ease to Customers to convert cash into digital money to participate in digital payment of Bills and e-commerce /m-Commerce. The bill payment touch points are easily available at every nook and corner, including 56 Vodafone brand stores.
Commenting on this initiative, Ishmeet Singh, Business Head, Mumbai Circle – Vodafone India said "It has been our constant endeavor to deliver and bring world class service experiences to our customers in Mumbai. This facility is one such initiative which will fulfill the need for a simple, timely and cashless payments solution to the consumers through their mobile phones".
Customers across various segments can access M-Pesa on either a smart phone by downloading the M-Pesa App or by dialing a USSD short-code from any phone including any feature phone. This facility is aimed at driving financial inclusion further along with providing Mumbaikars the benefit and comfort of making payments instantly. As an added benefit, new users of M-Pesa can earn 5% cashback on the payment made through the App (cashback of maximum Rs.50 each month for a period of 3 months).
Elaborating further on the service, Suresh Sethi, Business Head, M-Pesa, Vodafone India said "We are delighted to facilitate payments via M-Pesa (mobile wallet), safe, fast and convenient way of bringing bank to the mobile. With this facility, customers now have an access to multiple touch points for electricity bill payments in a simple and hassle free manner. From process automation to instant and secure transaction, we are confident M-Pesa will bring transformational benefits to the people in Mumbai and further drive financial inclusion in the state."
Serving the needs of the unbanked and under-banked customers, Vodafone M-Pesa is a safe, fast and convenient way of bringing bank to the mobile. Also, with a pan India distribution network of over 120,000 CashIn Points and with more than 5 million customers, Vodafone M-Pesa is the largest banking business correspondent in the country. M-Pesa today plays a vital role in enabling financial inclusion and m-commerce. 'M-Pesa' effectively leverages the combined strengths of Vodafone's global expertise in the domain of mobile payments and significant distribution reach in India plus the security of financial transactions provided by ICICI Bank.
About Vodafone India
Vodafone India is a 100% fully owned subsidiary of the Vodafone Group Plc. with operations across the country serving over 194 million customers (over 100 million in rural areas). Commencing operations in 2007, Vodafone is today India's largest foreign direct investor, with a robust, award winning business and committed for the long term. Vodafone Business Services serves the needs of enterprises and government by providing total telecommunications (Voice and Data) solutions across mobility and wireline platforms. M-Pesa is a unique and innovative Digital Wallet from Vodafone that offers Money Transfer, Bill & Utility Pay, Merchant payments and Business Solutions (Enterprise Cash Management) that fosters financial inclusion and digitization of cash in India.
Committed to optimizing the near ubiquitous reach of mobile telephony to address national developmental priorities, the Vodafone Foundation partners is actively engaged in community development initiatives especially in the domains of m-Women, m-Agriculture, m-Education and Disaster Relief. Building on its global experience and expertise, an outreach across India and offering a comprehensive portfolio of technologies- 2G, 3G & 4G, Vodafone is uniquely positioned to actualize the vision of Digital India
Globally, Vodafone is one of the world's largest telecommunications companies and provides a range of services including voice, messaging, data and fixed communications. Vodafone has mobile operations in 26 countries, partners with mobile networks in 57 more, and has fixed broadband operations in 17 markets. As of 31st December 2015, Vodafone had 461 million mobile customers and 13 million fixed broadband customers. For more information, please visit: www.vodafone.com.
Follow us on twitter @Vodafone IN_News and visit www.vodafone.in