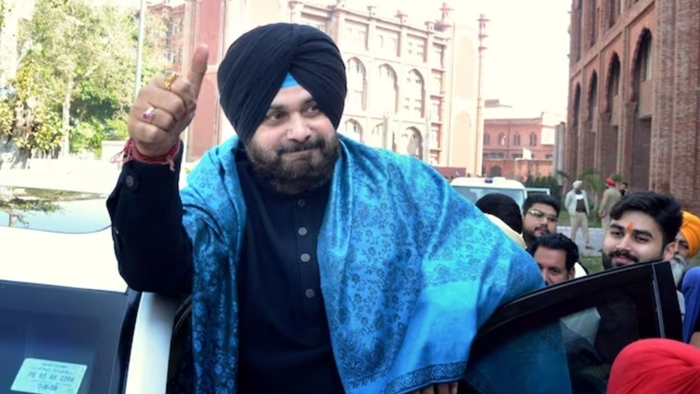 Navjot Singh Sidhu Released From Jail After 10 Months, Jumps Straight to Political Action
Ten News Network
New Delhi (India), April 2, 2023: Punjab Congress leader Navjot Singh Sidhu was released from jail on Saturday, 10 months after being imprisoned in a road rage case from 34 years ago that led to the death of a man. Following his release, Sidhu wasted no time in getting back to work, stating that "democracy is in chains" and taking a swipe at the BJP and Prime Minister Narendra Modi.

In a fiery speech, Sidhu accused the center of attempting to impose President's Rule in the state of Punjab, where the Aam Aadmi Party is currently in power. He also alleges a conspiracy to weaken the state and stands with Rahul Gandhi, Priyanka Gandhi, and every Congress worker.
Additionally, Sidhu called out the Chief Minister and AAP leader Bhagwant Mann for allegedly "fooling" the people of Punjab and not fulfilling promises.
Sidhu was released eight hours later than scheduled, and he alleged that the government wanted the media to leave before his release. The Supreme Court had ordered a one-year term of "rigorous imprisonment" for Sidhu in May last year, following a request by the family of the deceased man for a review of a 2018 order from the Court that had acquitted him of murder.
The release of Sidhu, who had previously resigned as Punjab Congress chief after his party's defeat in the state election, is expected to have a significant impact on the state's political landscape ahead of upcoming elections.