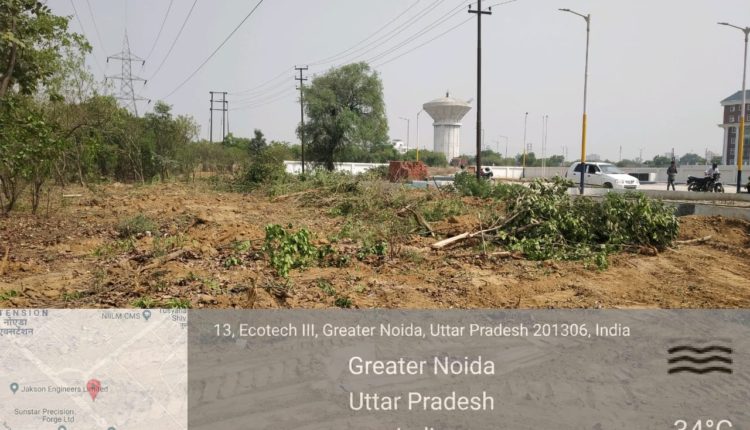 NEFOWA opposes over large felling of trees, Raises complaint to concerned authorities!
Greater Noida: Getting the information about large scale tree felling activity by petrol pump operator near Amrapali mall in Greater Noida for cutting hundreds of trees along a green belt without permission NEFOWA complaint about the illegal activity.
While the petrol pump had permission to cut 56 trees, but it was found more than 500 trees had been cut. The issue came to light after residents complained.
NEFOWA president Abhishek Kumar getting information about a large scale tree felling activity, Tried to stop it and enquiring further he was shown the permission letter from the horticulture department, when he further intervened he came to know they had already uprooted approx 500 trees and the process was still going on.
Abhishek further told them to stop immediately and called his team, for support. seeing the objection By NEFOWA the activities were stopped. NEFOWA then put an on the spot complaint to NGT, CPCB, DFO, DM & GNIDA against this illegal activity, the DFO team also reached there and asked the Petrol Pump Owners to reinstate all the trees, further action will also be taken by the concerned Authority.
In fact, they have also planned an extensive plantation drive which will embark on July 7 in the area. They have set a target to plant 16,000 saplings of different species in the area.