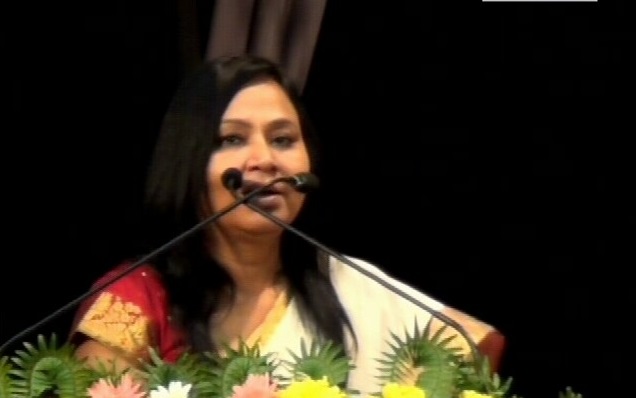 NEP 2020 will help realize vision of having institutions like Nalanda, says Prof. Sunita Singh Sengupta, Dean, FMS
22nd August: On Thursday, Dr. Siddharth Gupta, Senior Advisor at Anti Corona Task Force hosted a webinar on Ten News Live on the topic "National Education Policy-2020: Prospects and Challenges" with top educationists of the country.
While sharing her thoughts on NEP 2020, Prof. Sunita Singh Sengupta, Dean, FMS said that the best thing about the policy is that it is rooted in the ancient Indian culture, philosophy and our own system.
"The vision of having world class institutions such as Nalanda and Takshila will move ahead with this new education policy."
While expressing her happiness on the integration of spiritual quotient in the NEP, Prof. Sunita shared that she has alredy been running courses on "Indian Culture, Philosophy and Management" and "Business Transformation through Spiritual Leadership" at FMS.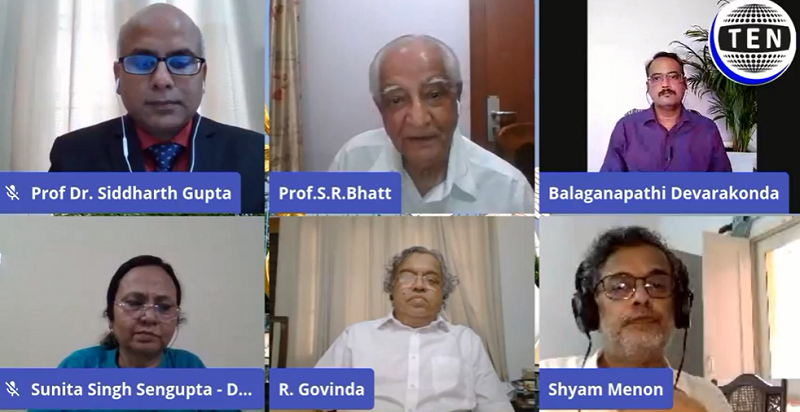 Prof. SR Bhatt, former Chairman, ICPR, New Delhi said that the NEP is visionary and futuristic and also holistic and integrated.
Prof. Bhatt said that the only challenge is that there are many stakeholders that are attempting to realize the goals of the policy, all the ministries and individuals involved must coordinate to overcome the challenge.
"For realization of goals, we should have appropriate means. There should be proper financing, acquisition of human resources and resources in terms of material resources, and natural environment."
On the question of language, Prof. Bhatt said that there should be one common language throughout the country. In China, earlier there were different languages in different provinces, but later they introduced mandarin as a national language.
"Dr. Bhimrao Ambedkar and Mahatma Gandhi also advocated for a single common language throughout the country," said Prof. Bhatt.
Prof. Balaganapathi Devarakonda, Head, Dept of Philosophy, DU said that any education policy tries to connect the wisdom of the past with the context or concerns of the present and aspirations of the future.
Prof. Devarakonda said that currently we have a higher education system in which we train students for a particular skills and we expect the students to excel in other skills.
In PHD, we ask students to read, write and research and then we push them into classroom and ask them to teach.
The NEP address this problem. It has integrated teaching Pedagogy and teaching skills into PHD program, it also talks about actual teaching experience through assistantship and other means.
Ten Edu Talks- National Education Policy-2020: Prospects and Challenges

*TEN NEWS LIVE | HIGHER EDU TALK*Thursday 20th August 20203:30 pm to 4:30 pmA Panel Discussion on National Education Policy-2020:Prospects and ChallengesModerator : Dr (Prof) Siddharth Gupta,Consulting Editor,Ten News Network;Sr Adviser Anti Corona Task Force*Distinguished Speakers *1. Prof. S R Bhatt, former Chairman, ICPR, New Delhi2. Prof. Shyam Menon, Former VC, Ambedkar university3. Prof. R. Govinda Former VC, NUEPA4. Prof. Sunita Singh Sengupta, Dean, FMS, DU5. Prof. Balaganapathi Devarakonda, Head, Dept of Philosophy, DU

Posted by tennews.in on Thursday, August 20, 2020