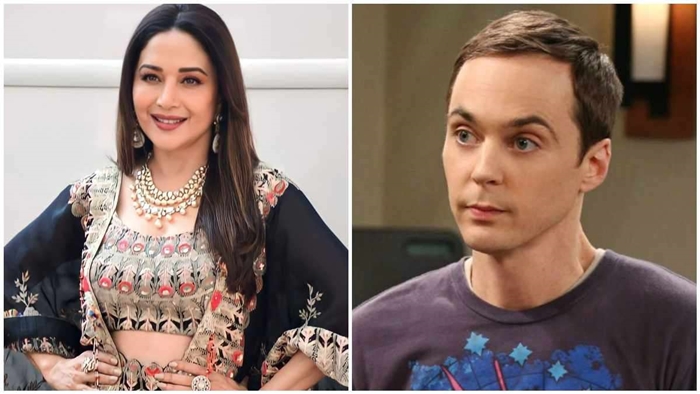 Netflix gets Legal Notice for alleged jibe on Madhuri in Big Bang Theory's episode of 2008
Ten News Network
Mumbai (India), 28th March 2023: Streaming juggernaut Netflix has received a legal notice from a political analyst regarding a Big Bang Theory episode that, in his opinion, uses a "derogatory term" for actor Madhuri Dixit Nene.

In the legal notice, political analyst Mithun Vijay Kumar requests that the streamer remove the first episode of season two where Jim Parsons, who portrays Sheldon Cooper, and Kunal Nayyar's Raj Koothrapalli compare Aishwarya Rai and Madhuri Dixit.
In the legal notification, Kumar emphasises how the character's comments are both offensive and defamatory. He has threatened legal action against the streamer unless they take down the offending show for encouraging discrimination against women.
The legal notice has been delivered to the Mumbai headquarters of Netflix.
The activist also took to Twitter to express his concern and disappointment on the remark. He said in the tweet, "Recently, I came across an episode of the show Big Bang Theory on Netflix where Kunal Nayyar's character uses an offensive and derogatory term to refer to the legendary Bollywood actress @MadhuriDixit."
He further wrote, "As a fan of Madhuri Dixit since childhood, I was deeply disturbed by the dialogue. I found it highly derogatory and offensive towards Indian culture and women."
He also attached a copy of the legal notice and urged Netflix to take the matter seriously.
He has received a mixed set of reactions on this move, Jaya Bachchan another veteran actress turned politician also criticised the show for the remarks.
However some netizens put forth the point of free speech and called the debacle unnecessary and too late as the episode came out back in 2008.